Justin Timberlake Shares Funny But Sweet Instagram Photo About Fatherhood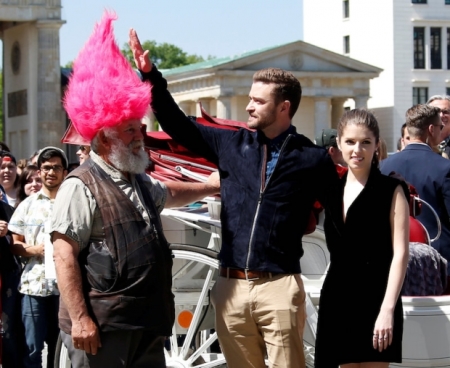 Renowned singer Justin Timberlake recently shared to the world what it was like to be a father. In an adorable photo, Timberlake offered his fans a glimpse of his life as a dad, which many found interesting since it had always been his wife, Jessica Biel, who would post updates about her experiences as a mom.
On June 24, Timberlake went on Instagram to share a picture of himself as he wore a pair of wacky neon glasses while attending the play class of his son, Silas Randall. He accompanied the photo with a hilarious caption which described in a few words his "dad life."
"When you're the only Dad at the mid-morning play-class, if you stay any longer than 20 minutes... THIS IS YOUR FATE," he wrote in the caption. He also added the hashtag #dadlife. The photo was taken by Timberlake himself, who seemed to be balancing his eyeglasses to keep them from falling apart after being put together by 2-year-old Silas.
Silas was the same son he credited for his widely popular track, "Can't Stop the Feeling," which was the soundtrack of the film "Trolls." On Father's Day, the singer also shared a sweet message to his son and wife on Instagram and addressed them as his "two angels."
Earlier this year, Timberlake admitted in an interview with The Hollywood Reporter that fatherhood did not start easy for him. He compared fatherhood to balancing spinning plates on poles and shared how the bad experiences he had in his younger years have helped him make good parenting choices now that he already has a child of his own.
Timberlake and his wife welcomed their son Silas in April 2015. Since becoming a parent, the singer has not been as vocal when it comes to his life as a father. That is why many fans considered it sweet when he posted a photo of himself with his son on Instagram.