Kanye West Goes on Expletive-Laden Backstage SNL Rant in Leaked Audio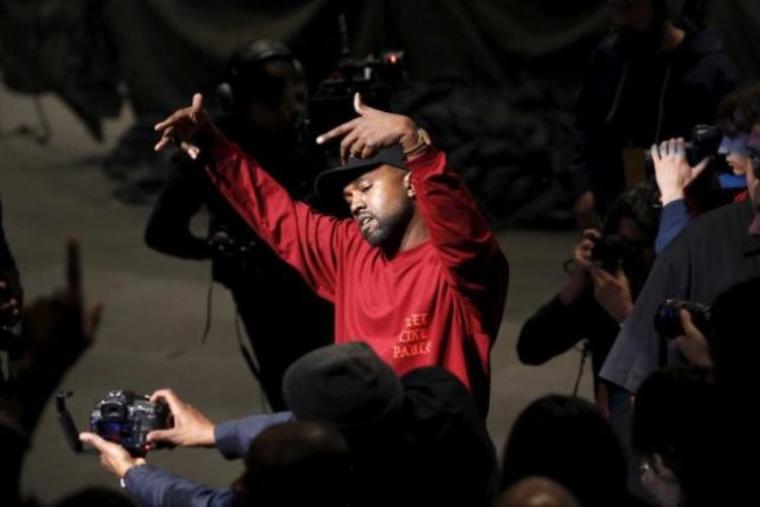 Kanye West's reported expletive-laden rant backstage at "Saturday Night Live" (SNL) against Taylor Swift and the NBC staff was caught on tape.
In a leaked audio obtained exclusively by Page Six, Kanye West is heard yelling expletives at the production staff of SNL. He also called Taylor Swift a "fake a**" and went on to say that he is more influential than Pablo Picasso, Pablo Escobar, and even St. Paul.
An insider told the publication that SNL decided to rip up the shiny flooring from West's set because the light reflected on the surface created a confusing effect with the video wall. This upset the rapper, especially because it was done just minutes before the show went live, the report explains.
"Are they f*****g crazy? Whoa by 50 percent [I am more influential than] Stanley Kubrick, Picasso, Apostle Paul, f*****g Picasso and Escobar. By 50 percent more influential than any other human being," said Kanye backstage. "Don't f**k with me. Don't f**k with me. Don't f**k with me. By 50 percent dead or alive, by 50 percent for the next 1,000 years. Stanley Kubrick, 'Ye."
West then continued his tirade about the removal of his stage without his permission and reportedly called the crew "white m************s." He then blasted Swift and said he was the one who made the country singer famous.
However, a source close to the rapper clarified that West did not yell at the SNL staffers. The insider also explained that the clip was recorded secretly during the rapper's private conversation with his team, Billboard reports.
The rapper also threatened to walk off the show, but SNL boss Lorne Michaels was able to talk him out of it and convince him to stay and continue his performance, the report details.
Swift, however, spoke up at the Grammys regarding this incident. In her statement addressed to all young women, she told them there will be people who will try to take credit for their success and accomplishments, but they must only focus on their goals and not let their detractors affect them.
A representative for Kanye West denied that the rapper called the SNL staffers "white m************s" during tthe meltdown, but did not release any other comment on the leaked audio.