Kate Middleton: Duchess of Cambridge is Past Her Due Date, May Reportedly Be Induced This Week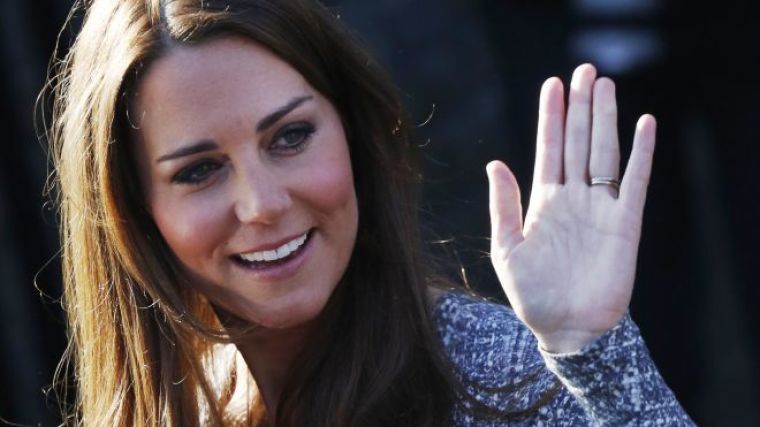 Kate Middleton was expected to give birth over the weekend, but is now believed to be five days overdue. Now, new reports claim that the Duchess of Cambridge may have to be induced this week if her pregnancy continues longer.
Government sources have told that Daily Telegraph that they were briefed for a due date last Thursday for the Duchess to give birth to her and Prince William's second child.
It had been reported widely before that the due date was Saturday, April 25.
"The doctors don't normally wait for more than a week," the Telegraph reports.
If the claims are accurate, the doctors at Lindo Wing, the private maternity ward at St. Mary's Hospital in Paddington, where she will go once in labor, could already have discussed the possibility of an induced birth this week.
As for the Duchess, an insider told Us Weekly that she's "in good spirits."
"Although it would be fair to say also eager for the time to come," adds the source.
The Duchess has reportedly been waiting out the end of her pregnancy with her mother Carole at her Kensington Palace apartment, enjoying walks around the gardens with her mother, Prince George, and their dog Lupo.
Earlier today, The Mirror reports that a team of police officers and a sniffer dog were spotted outside St. Mary's this morning, fueling speculation that the Duchess is about to give birth, but the website speculates that this could simply be a dry run in preparation for the actual birth—much like the one that was held before Prince George was born in 2013.
Meanwhile, Britons are now betting that the Duke and Duchess will be celebrating their wedding anniversary with their new addition on Wednesday, April 29, with odds on that date at 4/1.
The biggest bet on the royal baby so far has been placed reportedly at around $15,000 if it's a girl.