Kate Middleton Pregnancy Update: Duchess' Hometown Predicts Royal Baby Will Be a Girl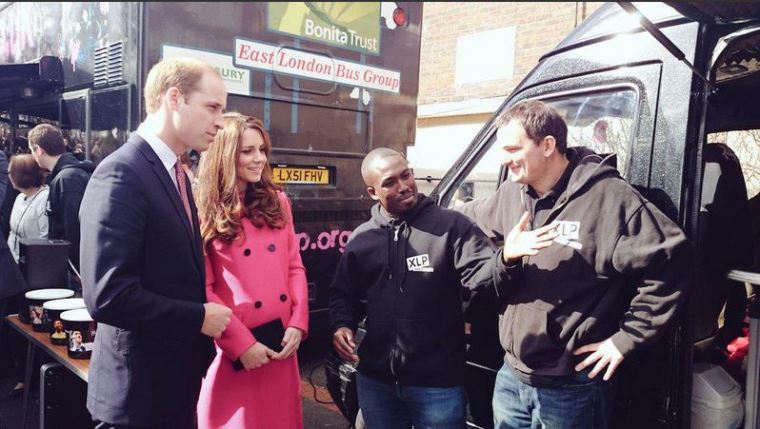 The Great Kate wait is on again in the U.K. as many are anxiously awaiting the birth of Kate Middleton's second child.
The Duchess of Cambridge, 33, recently went back to her hometown of Bucklebury, Berkshire to spend some quality time with her 20-month-old son, Prince George, before the arrival of his new sibling.
For months now, there has been a lot of speculation about the royal baby's gender, and many have based it on several factors including the Duchess' sartorial choices and the paint colors which she allegedly ordered for the baby's room. As Royal baby fever grips the world once more, many are pinning their hopes on the baby being a girl.
According to Us Weekly, Bucklebury residents are likewise hoping for a girl.
"Baby fever is definitely in the village," said John Haley, landlord at the Old Boot Inn, reportedly the Duchess' favourite local pub and a regular choice for the Middleton family lunches. "We've got a party coming up on Friday 1st May so it would be great if it could coincide with that."
Haley revealed that the Middletons were at the pub last week.
"They are very happy, naturally, as their future grandchild is going to be born very soon. They were in very good spirits and looking forward to the birth," he says of the Duchess' parents, Michael and Carole Middleton. The Middletons still live in Bucklebury.
And while the locals are keen to celebrate the birth of the royal baby, expectations in Bucklebury are high that the child will be a girl.
"People are so excited," said local Franca Geppert to the magazine. "Everybody in the village is convinced it will be a girl for her."