'Keeping Up With the Kardashians' Season 10: Episode 8 Recap, 'Buggy Boo'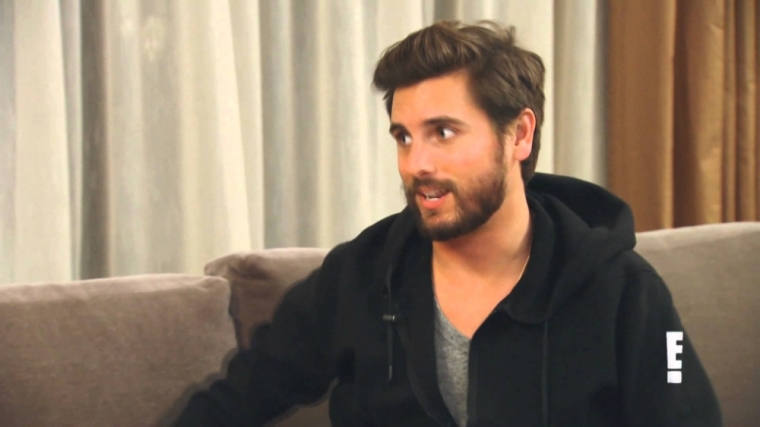 This week on "Keeping Up With the Kardashians," Khloe asks for Bruce's help after the birth of Scott's third child sends him spiraling.
Kourtney has just given birth to baby Reign, but instead of being a dependable father, Scott has fallen back on his old ways and is drinking and partying again. After coming to Khloe's home drunk at 11 a.m. and insisting to see Kourtney, Khloe tells him that her sister will call the police if he tries to go home drunk.
Scott called Kourtney and begged to come home, to which she replied, "You're not allowed to come here in that state of mind."
Scott left and he ended up partying in Aspen for several days. His friends put him on a plane back to Los Angeles. After sobering up, he told Kim and Khloe, "It's super bizarre to me that [Kourtney] is even speaking to me, to be honest … Obviously, this is not what I wanted to be doing with my life. Everything has taken a turn."
Kim reminds him that he has a great family.
"Everything sounds perfect," says Scott. "It just doesn't feel good inside."
In an on-camera interview, Scott addressed his issues, saying, "I wish it was a little bit easier for me to be under control, but it's not. It's something I've always wanted to change, it's just not as simple as people think."
Khloe and Bruce invite Scott to dinner, and when Khloe told a story about Scott's eldest son Mason, Bruce wondered why Scott wasn't more involved.
"Auntie Khloe is great, but it's important that their dad's around," Bruce tells him. "The other day when we were over at the house we kept looking for you, and you were like, gone."
Bruce tells Scott about the importance of being around his children, saying, "As time goes on, and the kids start growing up, it only gets more and more difficult."
Scott appears to appreciate the advice and admits, "I get it. I want to be there and the kids are old enough to know now."
Scott went back to Kourtney, who's happy to see him.
"Scott is an amazing father to our kids and I am going to be here to support him through this struggle," she says.
"Keeping Up With the Kardashians" airs on Sundays at 9 p.m. on E!