Kelly Clarkson Welcomes Second Baby, Names Son Remington Alexander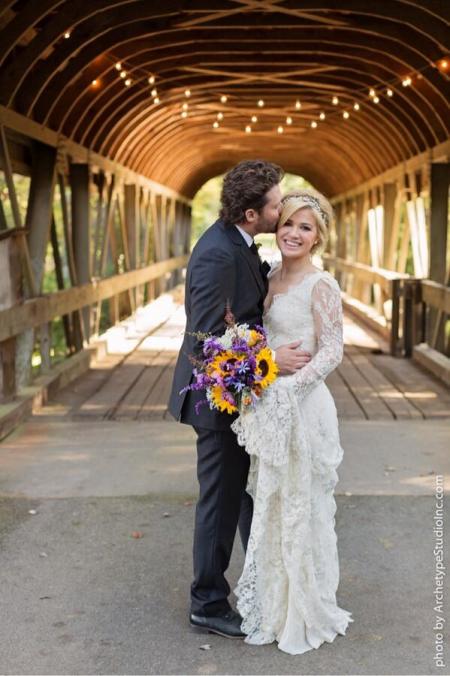 The "American Idol" season 1 winner Kelly Clarkson has welcomed another bundle of joy into the world. According to a report by The Hamilton Spectator, Clarkson just gave birth to her second child with music manager husband, Brandon Blackstock, on Tuesday, April 12. She made the announcement via Twitter wherein she wrote that their baby boy has finally arrived.
She also right then and there revealed the moniker of the new Blackstock member which is Remington Alexander. "Our little baby boy has arrived!!" Clarkson, 33, tweeted. "Remington Alexander Blackstock was born 4/12/16 & he is healthy & we couldn't be happier or more in love!"
As detailed in Us Weekly, Clarkson made her pregnancy announcement in August 2015 while she was performing for a concert in L.A.'s Staples Center. She did not intend to blurt out the secret that way but she surprised fans, as well as her husband, when she said that she was pregnant again.
"This is not how I wanted to announce [that I'm pregnant]. My makeup artist is backstage hating me. I didn't want you to think I'm on pills or something," Clarkson told the crowd. "I would like to apologize to my husband. This was not planned. I'm just so hormonal. Everything is great, I haven't vomited yet. That's a win y'all," she continued.
Entertainment Online noted that Clarkson was referring to her first pregnancy with daughter River Rose. During the first time, she suffered some complications including hyperemesis gravidarum which is the excessive nausea and vomiting during pregnancy. She also shared in an interview with Ellen DeGeneres in 2013 that it was so bad and that she was vomiting a good dozen times a day.
But now that Clarkson got familiar already, she was more prepared with her pregnancy with Remington or "Remy" for short as revealed in a tweet response by Clarkson to DeGeneres.