Kendall Jenner Slams Rob Kardashian for Re-Gifting Her Christmas Present to Blac Chyna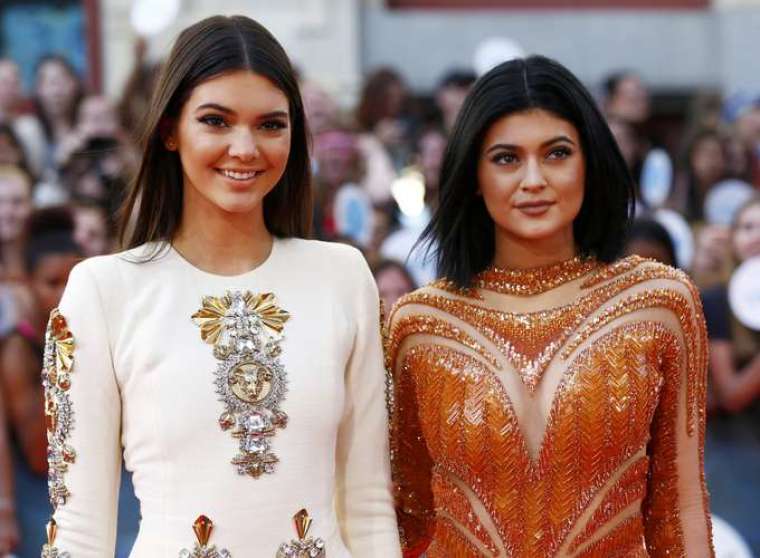 Fashion model and television personality Kendall Jenner is not happy with her half-brother Rob Kardashian. In fact, she is raging mad after discovering that her 29-year old sibling has given away a gift she has given to him last Christmas. According to a report by Daily Mail, Rob gave his now fiancée Blac Chyna an iPad, which is apparently a gift by Kendall.
Both Kendall and her sister, Kylie Jenner, found out about it through an Instagram post and that's when the heavy drama started. HNGN detailed that the happening will be featured in the season 12 of "Keeping Up with the Kardashians" and as seen in the sneak peek of the premiere episode, Kendall is cursing and screaming at her older brother.
The teaser video kicked off with 18-year old Kylie informing Kendall that Rob re-gifted the iPad to Chyna. "The big one? The massive one? I gave that to him for Christmas!" Kendall says, sounding shocked. Kylie then asked her if she gave it to him along with a keyboard to which Kendall answered that she bought her half-brother an iPad together with the accompanying keyboard and pen.
Kylie then rings up her older sister, Kim Kardashian, for the juicy gossip. "Kim, you're going to die right now. He re-gifted Kendall's gift," Kylie tells Kim. Kendall is furious over Rob telling him that she could have given it to someone else. She also tells him that she's annoyed and hurt that he gave away her gift which was according to her, something that she went out of the way to give to him.
The 20-year old model then asked her brother to return the iPad to her, which did not end up so well as Rob told her that it was the first time that she had ever given him a gift her entire life. He then calls her "hilarious and says, "Buy it yourself, you moron!"
The war may have died down already now as People reported that Rob has been seen spending time with his sisters. Reports also say that Kylie and Chyna, who is the ex-girlfriend and baby mama of Kylie's present boyfriend Tyga, Snapchatted together saying they are "best friends."