Kristen Stewart Reportedly Declines Robert Pattinson's Invitation to Meet Him and His Girlfriend at Coachella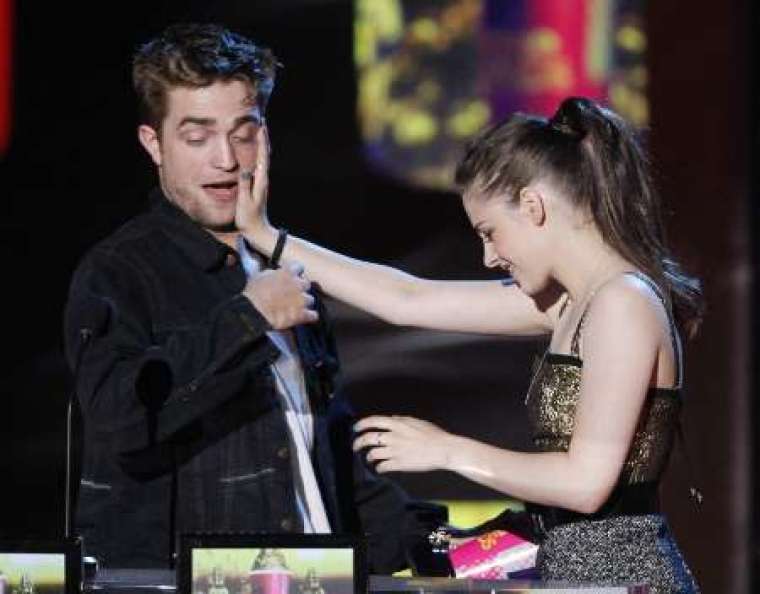 It's been two years since Kristen Stewart and Robert Pattinson broke up, and fans of the couple, particularly "Twilight" fans, are still wondering if the two will ever get back together. For now, it appears as though that won't happen anytime soon as it was recently reported that Robert just got engaged to his girlfriend, FKA Twigs. Moreover, it was previously reported that the "Twilight" stars didn't part on good terms.
Now, a new report claims that Rob attempted to reach out to his ex-girlfriend to see if they could make things better. According to Hollywoodlife, the actor made an attempt to try to get Kristen to meet up with him and his current fiancée at Coachella. However, the 25-year old reportedly said no.
"Kristen had no interest in meeting FKA," said an insider to Hollywood Life. "Rob actually invited Kristen to meet her at Coachella, but Kristen felt it would just be awkward."
During the times when they were still together, Rob and Kristen have made it a point to attend the California music festival together, and the source claims that Kristen thinks that it's a bad idea to see him now because it will only ruin the good memories that she has of their time together.
"She would rather just keep the positive memories of Coachella and move on," adds the source.
Indeed, the "Clouds of Sils Maria' actress has reportedly moved on and is doing fine as she has found solace in working out of the spotlight that accompanied her high-profile relationship.
"Kristen is doing fine, working and traveling, and she will survive Rob's engagement," said a source to People Magazine. "She has her own life and has moved on."