LeBron James vs Tristan Thompson: Cleveland Cavaliers Superstar Obsessed with Repeating Championship Title, Wants Teammate to Dump Khloe Kardashian to Focus in 2016-17 NBA Season?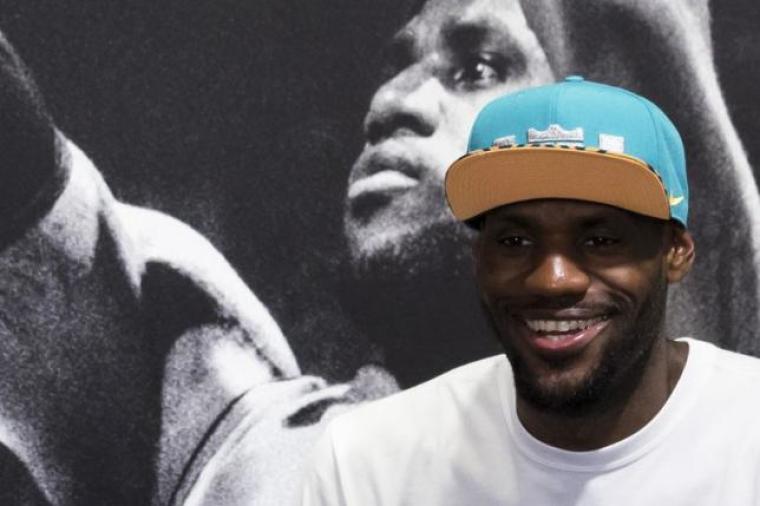 Cleveland Cavaliers power forward Tristan Thompson has been publicly dating reality television star Khloe Kardashian in the past weeks. Rumors swirled around that LeBron James is upset about the budding romance because he thinks Kardashian is a great distraction to his teammate in the 2016-17 NBA season.
None of James' Business

According to Hollywood Life, the rumors are not true. A source clarified to the media outlet that James is not planning to meddle on the frequent Thompson-Kardashian PDA.
The insider disclosed that the 2016 NBA Finals MVP is currently focused on his preparations to make a back-to-back win for the Cavaliers in the 2016-17 NBA season. He added the 31-year-old team captain is confident that Thompson will do his part and contribute to the team as soon as the new NBA season kicks off.
The source said that problems will only arise if Thompson will allow Kardashian's high-profile lifestyle to get in the way of his performance. He stressed that James is very committed to defend the championship title and he wants everyone in the team to concentrate on achieving their goal in the upcoming season.
Obsessed with Repeating History

Brad Sullivan of Cavaliers Nation wrote that James is reportedly obsessed with beating the newly formed super-team of the Golden State Warriors. He said that the NBA Finals MVP is now more determined to repeat the NBA championship after the Warriors added Kevin Durant to their roster in the 2016-17 season.
Sports Illustrated's Lee Jenkins also told UpsideMotor.com that James feels more pressured after he fulfilled his promise of bringing a championship title to Cleveland. Despite the pressure, Jenkins disclosed that the NBA star seems determined as if he had not just won an NBA championship.
The sports writer said that James is already accustomed and comfortable with pressure. He stressed that James is using the pressure as a motivation to work harder in the gym.
Potential Distraction
Thompson, 25, and Kardashian, 32, have been showing off their new romance in the past weeks. People reported that the couple were spotted kissing last week at Drake's concert in the Staples Center of Los Angeles. They also spent a Labor Day weekend in the beaches of Mexico.
Kardashian is known for his past relationships with some established NBA players. She married former Los Angeles Lakers star player Lamar Odom in 2009 and filed a divorce in 2013. The member of the publicity lightning rod Kardashian family also dated James Harden of Houston Rockets from June 2015 to February 2016.