Lego Starts Producing Pieces Made From Sustainable Plant-Based Plastic
LEGO has started producing a new range of blocks, ones that come from sustainable, plant-based resources. The new "Botanical Elements" from LEGO is, appropriately enough, starting out with leaves, bushes and trees all made from plastic sourced from sugarcane.
"At the LEGO Group we want to make a positive impact on the world around us, and are working hard to make great play products for children using sustainable materials," Tim Brooks, Vice President and Head for Environmental Responsibility at the LEGO Group, said in the company's announcement on Thursday, March 1.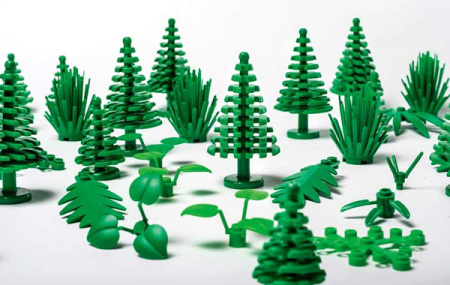 This new line of blocks and elements is the company's first move towards converting all their LEGO brick production into those made from sustainable materials. It's a good start on the toymaker's goal of making not just their blocks, but also their packaging, all sourced from sustainable materials by 2030.
The bricks and elements LEGO makes always have been exacting in their dimensions, as the company makes sure that all their blocks will remain compatible with each other over the years. Most of what makes up a LEGO brick is polyethylene, a plastic developed for its durability and flexibility.
The company notes that the new elements have been tested to meet their exacting standards, as Ars Technica noted. LEGO claimed that even though the new elements are now made from plastic based on sugarcane, they are still "technically identical" to the older, petroleum-based plastic of the older pieces.
"The unique LEGO brick design, and the LEGO Group's uncompromised focus on quality and safety during the past 60 years ensures that two LEGO bricks produced decades apart can still fit together," the Danish company assured kids and parents in their announcement.
LEGO will start selling the new "Botanical Elements" pieces later this year.