NBA Trade Rumors: Are the Los Angeles Lakers Planning to Make a Run at Damian Lillard?
New rumor hinting that the Lakers are considering trading for other star players beyond the San Antonio Spurs' Kawhi Leonard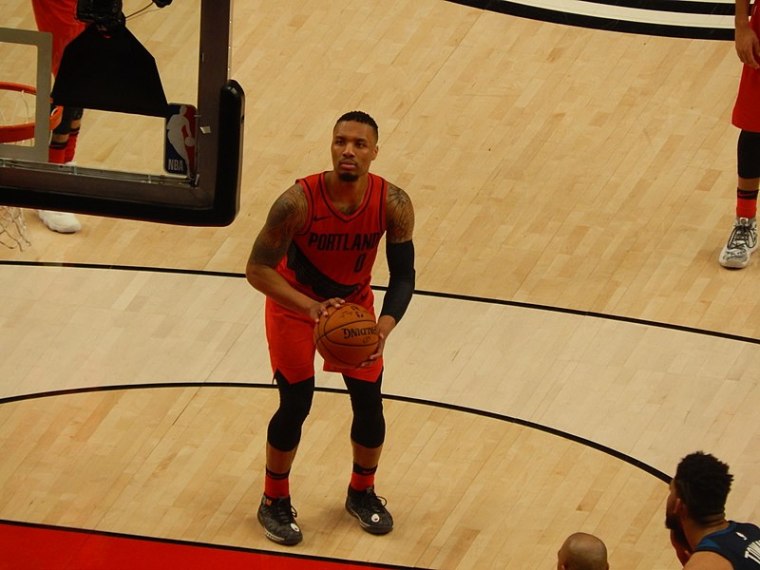 This is the peak of the superteam era in the NBA, and while the Los Angeles Lakers have the right player in LeBron James to build one with, he obviously cannot do things alone.
The current reality of the NBA is that teams that want to contend need a minimum of two All-Star-caliber players to even get into the conversation of being a title contender.
For what it's worth, a new rumor is hinting that the Lakers are already thinking about getting a second star to pair with James, and no, it's not Kawhi Leonard.
In a recent article for Get More Sports, NBA insider Chris Sheridan mentioned that the members of the Lakers' front office are considering several trade options. Possible targets named by Sheridan include Bradley Beal and John Wall of the Washington Wizards, DeMar DeRozan of the Toronto Raptors, Damian Lillard of the Portland Trail Blazers and Kevin Love of the Cleveland Cavaliers.
Of those players mentioned, Lillard may be the most interesting potential addition for the team.
Lillard's fit on a Lakers team that also features James is obvious. Given his shooting prowess, Lillard can provide ideal spacing for James and the other members of the team. He can also take control of the team during those minutes when James is on the bench.
As for whether Lillard is actually available right now, well, that doesn't appear to be the case, but there have been some rumblings that he is not completely happy with the things that have been happening recently with the franchise.
Also of note, Lillard expressed his disappointment over free agent big man Ed Davis leaving the team to sign with the Brooklyn Nets this offseason.
The Trail Blazers likely want to hold on to Lillard long term, but given the way things tend to go in the NBA, it wouldn't be a surprise if he, like many other stars, also ended up on the trading block. Should that ever happen, the Lakers may be one of the teams ready to make a trade for him.