'Penny Dreadful' Season 3 Reveals Darker Turn of Events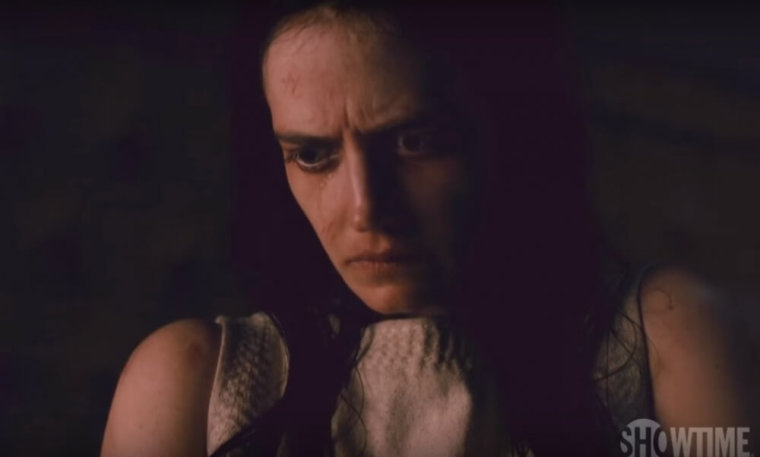 The new teaser trailer for "Penny Dreadful" season 3 has finally been released and the clip hints that things will take a darker turn after Ethan Chandler admitted his role in the Mariner's Inn Massacre.
In the previous season, Ethan (Josh Hartnett) confessed he was the killer in the said massacre, and his father, Mr. Talbot, ordered him to be brought back to America in iron chains. Sir Malcolm Murray may have heard of his confession and decided to rescue his friend because the "Penny Dreadful" season 3 trailer shows him mounting his horse in the Old West, according to Fashion & Style.
Aside from that, the teaser hints at a reunion between Ethan and Vanessa (Eva Green), who is locked up in a psychiatric institution. However, their reunion could only be in a dream. Plus, Lily and Dorian are seen hosting a party at the mansion, the report details.
In addition, Vanessa is seen bathing in blood, and a group of undead are breaking in through glass windows. The Creature also has an intimate scene with a woman, Collider reports.
"All the broken and shunned creatures, someone has to care for them. Who shall it be if not us?" the voice-over in the trailer says.
Based on the official synopsis for the upcoming season, Patti LuPone will return to the series as a regular who will play Dr. Seward, Vanessa's unconventional therapist. Kaetenay (Wes Studi), a mysterious man who is connected to Ethan, will help Sir Malcolm in his mission. Also, Shazad Latif will join the gang to play Dr. Henry Jekyll.
Other returning characters in the show's new installment include Dr. Ferdinand Lyle (Simon Russell Beale), The Creature (Rory Kinnear), and Dr. Frankenstein (Harry Treadaway), the report relays.
A promotional poster for "Penny Dreadful" season 3 shows a man crying while being hunched over. IGN points out that the man's posture makes the overall image look like a skull.
"Penny Dreadful" season 3 is set to premiere on Sunday, May 1 at 10 p.m. on Showtime.