Playoffs in the 2016-17 NBA Season News & Update: Jeremy Lin, Brooklyn Nets Won't Aim for Championships; Sean Marks, Kenny Atkinson Prefer Progress Over Wins?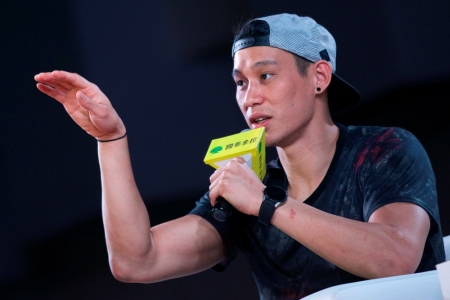 Jeremy Lin and the Brooklyn Nets do not aim of making the playoffs or winning the championship title in the 2016-17 NBA season. Nets general manager Sean Marks and head coach Kenny Atkinson revealed they have no expectations from the newly formed roster other than progress.
Establishing Foundation

Per Brooklyn Daily Eagle, Marks and Atkinson both emphasized in a press conference that their primary focus in the upcoming season is to develop their newly acquired players in order to establish a strong foundation. Marks stated they want to do things strategically and systematically because they are aiming to build a longstanding foundation.
The GM said that success will not happen overnight especially for a newly formed roster like the Nets. He stressed that the progress of the team is the thing that gets him excited about the upcoming season.
Marks explained that the 2016-17 season will not be gauged entirely by wins and losses. He said that it will also be measured by the improvements they made throughout the season and the buy-in of their players. He added that he is looking forward to see their players' games, physical abilities and athleticism improve as the season progresses.
Marks also disclosed that their young players are already getting better. He said the fans, the media and the NBA community could expect a team that is building, improving and competing at a high level in every game.
Expectations from Lin

The Nets will be quarterbacked by Lin who signed a three-year $36-million contract during the free agency period. He reunited with Atkinson, his former assistant coach with the New York Knicks where he ignited the Linsanity fever in 2012.
According to New York Daily News, Atkinson said that the upcoming season will be a different deal for Lin who came from a bench role with the Charlotte Hornets last season. He stressed that Lin will be given the biggest responsibility of making the team work and achieve balanced scoring.
The head coach admitted that the responsibility will be a big challenge to Lin who is a first-timer for such role. However, he believed that 28-year-old point guard is ready for the lead role at this point of his NBA career.
Atkinson shared that he sees Lin as a smart player capable of becoming a better leader in the upcoming season. He said Lin feels slighted by his reputation as a poor defender. He stressed that the NBA star could prove his critics wrong because he got the athleticism and competitiveness to excel on the defensive end.