'PokéMon Go' Gameplay Footage Leaked, Reveals Trainer Customization, Gym Battles, Collecting Monsters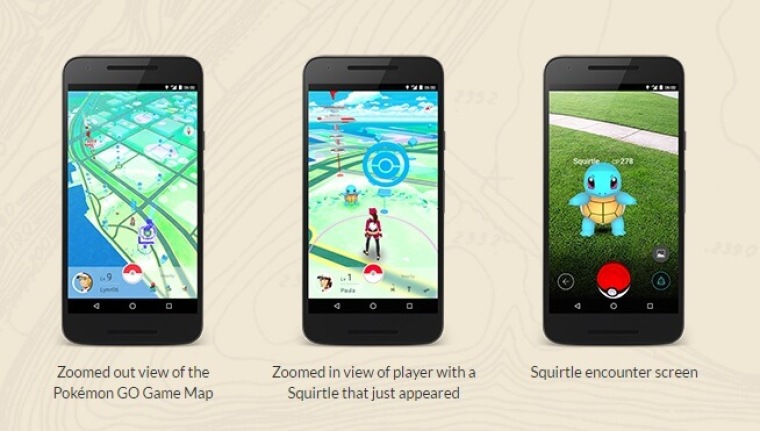 Upcoming augmented-reality game "Pokémon GO" is making a lot of fans excited for its arrival, especially since it's most likely going to make the dreams of many come true—to be able to capture Pokémon. The mobile game app is the closest answer to making the Pokémon culture a reality. And though it is not out yet, a sneak peek of what's to come in the game has surfaced on the web.
According to a report by IGN, almost nine minutes of "Pokemon GO" footage has leaked online. The video was said to have been taken from the Australian and New Zealand field test which is currently going on for the game. But the source cited that the video was arranged and put together by YouTuber Darkathion, who mentioned that the footage is supposed to be exclusive for people who have been accepted into the game's beta.
A lot has been revealed from the leak including the method that players will be following when it comes to collecting Pokémon monsters. As detailed in Parent Herald, the footage showed that gamers will not be starting off the game with any monster. It will not be similar to the other games of Nintendo wherein gamers usually obtain a monster through fighting. Instead, the monsters will appear covered on the street and can be captured through a Pokéball.
Movie Pilot also detailed that the video gave a preview of the trainer customization. It is said to be the widest yet in all of the "Pokémon" games as it allows gamers to pick their Trainer Avatar's race, gender, eye color and even clothing design. It's also publicized that in gym battles, the players must join first from either the Blue, Red or Yellow team. They will be able to join a team on their first encounter with the gym.
There is no release date yet for "Pokémon GO" but it's expected to hit iOS and Android sometime next year.