Powerball Winning Numbers for July 30, 2016 Drawing: Jackpot Reaches $478M; $540M Mega Millions Jackpot Winner Bought Tickets on a Whim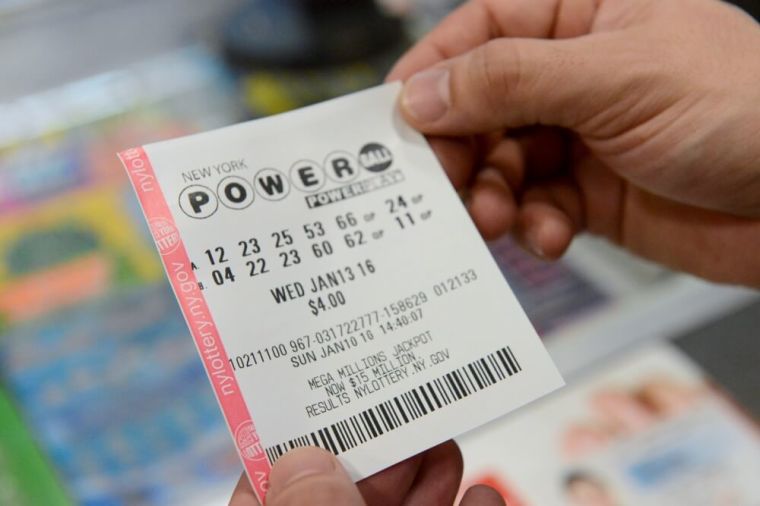 UPDATE - July 30, 2016 - 11:00 p.m. ET - Winning numbers for Saturday night are 11, 17, 21, 23, 32 and the powerball is 5. Powerplay is 2x.
The Powerball jackpot has reached $478 million, with a cash value of $330.6 million for today's drawing following the draw on Wednesday, July 27, 2016. Check this page again at 11:00 p.m. ET as we will be posting the winning numbers here real time.
The winning combination for the previous draw was 10-47-50-65-68, Powerball 24 and Powerplay 2x.
One ticket sold from Florida claimed the prize for the Match 5 Powerplay option wherein each winner gets to bring home $2 million in cash prize. Meanwhile, tickets sold in Ohio, Pennsylvania and Virginia won the cash prize of $1 million for the other Match 5 Powerplay option.
Across the United States, there is a total of 1,929,319 winners for the July 27 draw. The total amount of non-jackpot prizes won was $17,798,750.
Lucky Mega Millions Winner Bought Tickets on a Whim
Hoosier Lottery Executive Director Sarah Taylor announced yesterday the identity of the family in Indiana who won the jackpot prize of almost $540 million ($381 million cash) on July 8. The jackpot has been so far the third largest jackpot in Mega Millions history and the largest won on a single Mega Millions ticket.
A representative for the family named Lauren Littlefield claimed the prize and attended the Hoosier Lottery news conference yesterday for the Hamilton County family. Littlefield said the money would go to Warren LLC, a limited liability corporation.
"The family was headed out of state on a trip for their children's travel sports activities, as they had done many times before. They made a quick stop at a gas station just off the I-70 exit in Cambridge City for gas and a few other items," Littlefield shared. "On a whim, they purchased five Mega Millions tickets after seeing the jackpot was so high."
Littlefield, however, noted that the family wishes to remain private to protect the safety and well-being of their children. She said the prize will be used to pay off the family's debts, the children's education and the their future needs.
How Powerball is Played
Powerball draw occurs every Wednesday and Saturday at 10.59 p.m. Five number balls are drawn from a drum with 69 white balls and one ball will be drawn from a drum with 26 red balls.
The jackpot can be claimed either as a cash lump sum or an annuitized prize paid out over 29 years. The second prize will be won by matching five white balls in any order and this can be claimed by cash only. There are other smaller prizes as well for the lottery game. The probability of getting a prize while playing Powerball is 1 in 25.
Tickets are worth $2 each. Ticket sales stop 59 minutes, or earlier (depending on the state) from the scheduled draw.
Powerplay Option
For an additional $1 on top of the $2 ticket, you can increase the original amount of the prizes, excluding the jackpot. For the Match 5+0, a winner who opts for Power Play will get $2 million instead of $1 million. For smaller prizes, Powerball representatives will draw a multiplier – 2x, 3x, 4x, or 5x.
Payment Options
A Powerball jackpot winner can choose between annuity or one-time pay option. For annuity, the winner will receive an immediate payment, which is then followed by annual payments for the next 29 years. Each payment is 5 percent bigger than the next; made possible through Powerball investments on the remaining winnings.