Prince William Leaving Air Force, Preparing for Fatherhood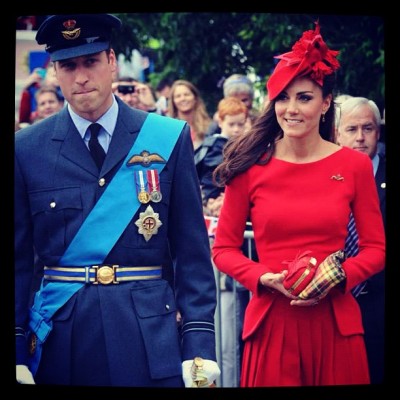 Prince William and Kate Middleton are expecting their first child in July, and the Duke of Cambridge is reportedly making significant life changes as he prepares for fatherhood.
A new report claims William, 30, is expected to make a formal announcement regarding his alleged upcoming departure from the Royal Air Force Station Valley in Anglesey, Wales. The Duke first began training at the RAF Valley, which provides training for aircrew working with search and rescue, in 2010.
"He's ready for the next step," a source close to William confirmed to People magazine.
While William is said to enjoy his role as a rescue pilot, his schedule often requires him to be away from Middleton, whom he wed in 2011. At times he is reportedly required to complete up to 10 24-hour shifts per month.
The royal couple is said to be excited about becoming parents and royal author Judy Wade recently revealed that the pregnancy has brought them even closer.
"They've always been close but it's been much more pronounced since she has become pregnant," Wade revealed.
It was revealed Monday that William agreed to embark on a new role as president of the Fields in Trust after his grandfather Prince Philip retired. A spokesman for the charity, which was set up in 1925 by King George V to protect the country's outdoor recreation spaces, confirmed the change.
"Fields in Trust owes an enormous debt to His Royal Highness and it is very difficult to express properly the sense of gratitude and appreciation for all that His Royal Highness has done for the charity," a statement obtained by Mail Online read.
In a statement William revealed that he is "delighted" about his new role and even referred to the charity as a "passion."
"Following The Duke of Cambridge's patronage of the very successful Queen Elizabeth II Fields Challenge, he is delighted to take on the presidency of Fields in Trust," William's spokesperson said. "The Duke of Cambridge shares The Duke of Edinburgh's passion to safeguard outdoor spaces for future generations."