Qandeel Baloch, Social Media Celebrity, Strangled by Brother in 'Honor' Killing
Prominent Pakistan Social Media Personality Was Killed for 'Honor'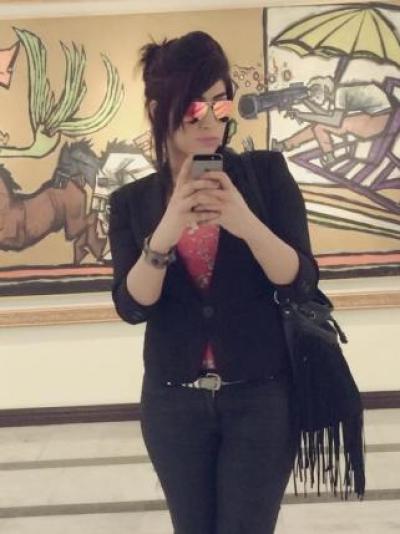 Qandeel Baloch, a Pakistani TV personality and model, was reported to have been strangled by one of her six brothers in a suspected honor killing on Saturday.
"Apparently the lady died of suffocation but final opinion on her death would be possible only after report of chemical examination comes," said Dr. Mushtaq Ahmed, one of the team who conducted Baloch's autopsy. "She might have been given some poisonous substance before being strangled."
Baloch became a household name for breaking away from the conservative Pakistani social norm by posting flirty videos and pictures of herself which is found to be normal among people in Western countries.
On July 5, she posted on social media that she was "trying to change the typical orthodox mindset of people who don't wanna come out of their shells on false beliefs and old practices... It's time to bring a change because the world is changing. let's open our minds and live in present."
According to Baloch's parents, her death has been a result of a heated argument with her brother Wasim, 30, who confessed to killing her following his arrest by Mustan police on Saturday night. Baloch took a hot seat after her post showing her selfie with Mufti Qawi, a senior cleric member. It's reported Baloch went into hiding in Multan due to security threats. She was planning to go overseas after Eidul Fitr.
In March, she claimed wide attention over her video post where she said she would be baring it all if the Pakistani cricket team wins their T20 match against India. Her country lost to India. However, she still posted a video of herself dancing for the India cricket team and she did this wearing a two-piece swimsuit.
She was highly praised by her country's youth for her boldness, but some Pakistani do not welcome her venturesome personality. "What she (was) doing is a disgrace for Pakistan so she deserve this," said Twitter user Asad Iqbal Orakzai.
#QandeelBaloch began trending on Twitter in Pakistain since her death was announced with a lot of people expressing their support over Baloch's efforts in challenging Pakistan's conservative ways.
Her ways which was found to be unconvetional in Pakistan were actually not the first time the country had. Model Arshi Khan is another celebrity who shared a video of herself on social media showing her doing a sensual half-stripping and dancing for the Indian cricket team.