Space-Set Thriller 'God Particle' Slated for 2017 Release, John Krasinski Cast as Lead Astronaut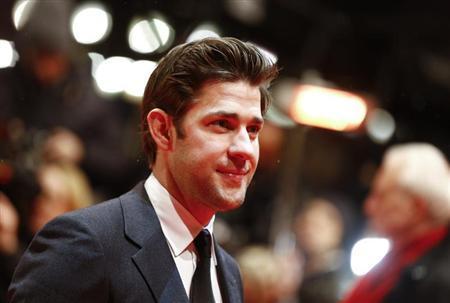 A science-fiction thriller film is in the works and it just might have "The Office" former star John Krasinski on it. According to a report by Inverse, "Star Wars" director J.J. Abrams is planning on his next project already which is titled as the "God Particle." It is going to be a budget film produced together by Paramount and Abram's Bad Robot production company. It will be directed by Julius Onah and will be rewritten by "Star Trek Beyond's" Doug Jung.
As detailed in Variety, Krasinski will take on the lead role as an astronaut and will star alongside David Oyelowo and Gugu Mbatha-Raw. The film, which centers on the disaster surrounding the "God Particle" also known as Higgs Boson, will have a team of astronauts discovering something out of the ordinary. It will be set in an American space station wherein they will suddenly discover that the Earth is missing after manipulation of a particle accelerator. It becomes even stranger when they get a signal from another space station nearby that should not even exist.
Coming Soon stated that in physics, the Higgs boson is described as a particle in the Standard Model. The site also detailed that the film may be the next entry in the loosely defined "Cloverfield" series after "10 Cloverfield Lane." But whether it will end up to be named as "Cloverfield Particle" or stay unbranded, there's an assurance of a unique story plot that is coming with this film.
As of the moment, not much is known about the upcoming film yet especially since it's known that projects linked Abrams are carefully kept under wraps. But Screen Crush reported that the film could make its way out to theaters by Feb. 24, 2017. Nothing is confirmed yet but it is said that production for "God Particle" will commence sometime within the next few months.