Stephen Curry Ready to Prove Critics Wrong in the 2016-17 NBA Season: Trainer Says Golden State Warriors Superstar is Stronger than Ever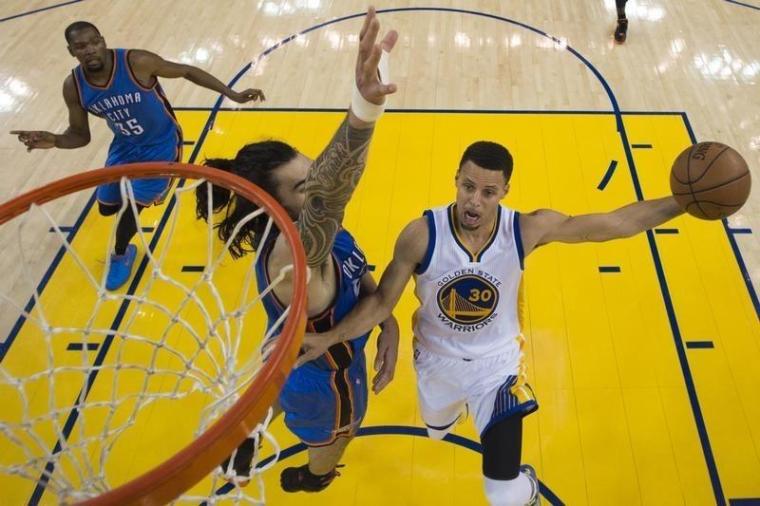 Back-to-back NBA MVP Stephen Curry will not slow down in the 2016-17 season despite health woes in the past months. His personal trainer revealed that the Golden State Warriors superstar is stronger than ever.
Fully Recovered

Brandon Payne, Curry's longtime trainer, told USA Today that the 28-year old point guard is the "strongest he's ever been". He disclosed that Curry spent the whole summer recovering from his right knee injury and undergoing an intense offseason workout regimen in the San Francisco Bay Area.
The seasoned trainer admitted that the injury played a role to Curry's struggles during last season's NBA Finals. He said he does not want to make excuses for the frustrating loss, but it was not really the best version of Curry who played in the Finals. He added that he wished it was the version he saw in the past 82 games of the regular season.
Moreover, Payne clarified that Curry's knee problem was not really a bad injury. He explained it was not something that necessitates any medical procedure. He stressed that it just needed rest and Curry already recovered after resting for five weeks.
Better than Ever

When asked if they watched the Finals tapes as part of Curry's summer training, Payne said they did not because they are trying to move on from the upsetting loss to the Cleveland Cavaliers. He explained that they are already aware of what happened and they are more focused on preparing the reigning MVP for the 82 games in the upcoming season.
Payne revealed that the three-time NBA All-Star will make some adjustments in the upcoming season, but it was not really because of Kevin Durant's entry to the Warriors. He said they made an assessment on how other teams succeed against Curry in the past and prepare him for those situations. He added that they are also trying to expand the ways that Curry can score.
In another interview with USA Today, Curry admitted that he has not yet gotten over with the Warriors' loss last season. He said that the awful feeling will probably stay with him forever. He also stated that he is utilizing the terrible experience as motivation to his preparations for the upcoming season.
Predictions

In the past weeks, some sports analysts predicted Curry's performance to dwindle because of his health woes. Others also expected his scores to go down because of Durant's entry to the Warriors.
However, Marcus Thompson has a different opinion. Per The Washington Post, the veteran sports columnist told the Posting Up podcast that the upcoming season is a fork in the road moment for Curry. He said that the NBA star has always proved his critics wrong by bouncing back and getting better every time he fails.