Stephen Curry vs. Kevin Durant: Two-Time NBA MVP Says He Won't Change His Game for Warriors' New Forward – Who Will Shine in the 2016-17 NBA Season? [POLL]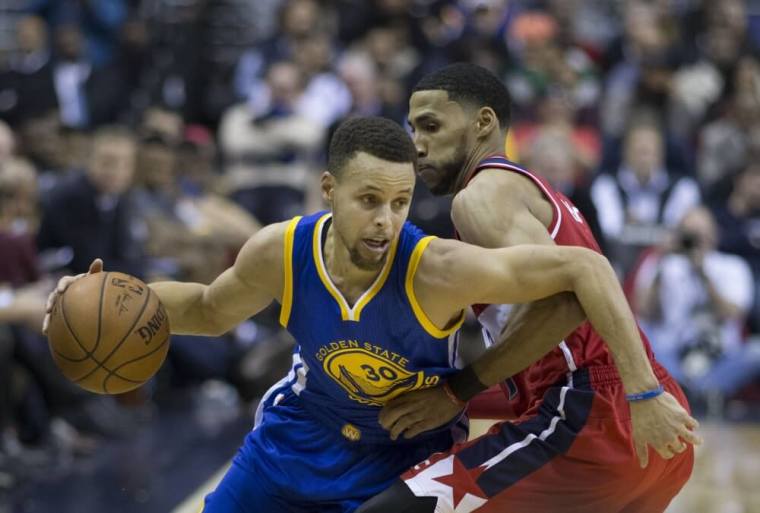 Some sports analysts predicted that Stephen Curry's performance in the 2016-17 NBA season will be challenged with the entry of another dominant and prolific scorer, Kevin Durant. In a recent interview, Curry insisted that he will not change his game to accommodate the newest forward of the Golden State Warriors.
Nothing Will Change
Curry told ESPN that he will not make any sacrifices when playing alongside Durant in the 2016-17 NBA season. He said that Durant did not join the Warriors to change their individual game.
The two-time NBA MVP acknowledged that Durant's arrival would necessitate some adjustments in terms of in-game flow and teamwork. However, he emphasized that everyone in the team should be act like they used to before to make things work.
How Durant Could Affect The Warriors
Durant's departure from the Oklahoma City Thunder for a lucrative deal with the Warriors ignited debates and criticisms this offseason. According to Jeff Zillgitt of USA Today, adding Durant to a championship-winning roster would make the team dominate in the West. He stressed that the team-up of Durant, Curry and All-Star players Klay Thompson and Draymond Green is a dynasty in the making.
On the other hand, Bob Myers, general manager of the Warriors, has a different view. He told KNBR's "Murph & Mac" last week that the acquisition of Durant is good but it does not make the Warriors an unbeatable team.
Myers said that chemistry takes time to develop. He anticipated the team to suffer turbulence in the chemistry department next season after losing some players and adding Durant.
Curry vs. Durant
Curry is considered as one of the best shooters in NBA's history while Durant is a four-time scoring champion. Both of them made an outstanding record last season.
Aside from winning the MVP honors for two years in a row, Curry achieved the all-time high record of his 7-year NBA career. He averaged 30.1 points, 6.7 assists and 5.4 rebounds.
Moreover, Durant was the leading scorer of the Thunder. The 2014 NBA MVP recorded an average of 28.2 points, 5.0 assists and 8.2 rebounds.
Durant's entry to the Warriors instantly made him become the highest-paid player of the franchise. Per Spotrac, Durant will receive a base salary of $26,540,100 next season as part of his two-year $54,274,505 contract.
On the other hand, Curry will continue to become the NBA All-Star player in the team with the lowest income. He will earn a base salary of $12,112,359 in the upcoming season before turning free agent next summer.
Poll

Will Durant outshine Curry in the 2016-17 NBA season? Share your thoughts by joining our poll below.