Summer Solstice 2016 - Date and Peak Times: What You Need to Know About This Year's Solstice; Festivals Around the World
What Is Summer Solstice and How People Around the World Celebrate It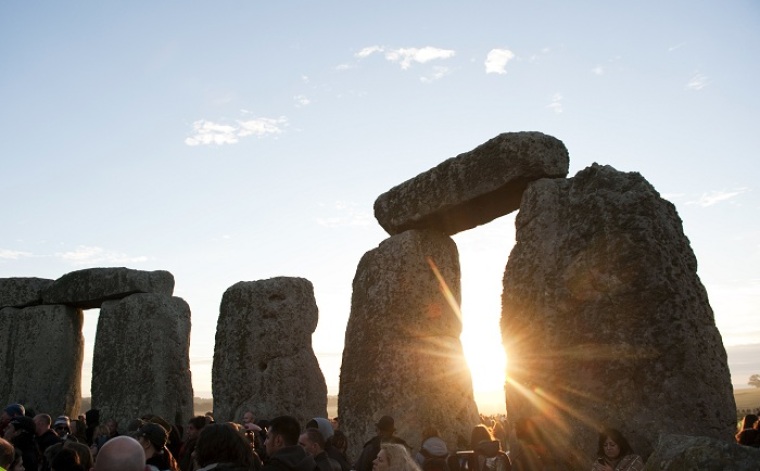 Solstices happen twice a year: the summer solstice and the winter solstice. This year's summer solstice will occur on June 20 at 6:34 EDT in the northern hemisphere. The summer solstice marks the onset of the summer in some regions, the time of the longest day for the northern hemisphere and the time of the shortest day for the southern hemisphere.
Festivities to be Held on Summer Solstice in Different Countries
For Sweden, the summer solstice is called "midsommar" which is a national holiday for the Swedish. They celebrate the afternoon of Midsummer's Eve by dancing around a large pole decorated with flowers and branches of leaves while dressed in folk costumes.
English people gather every summer at Stonehedge in a tradition done since the pagan times of England when Midsummer Day was considered to have power. It is believed the way the stones are positioned in alignment with sunrises on the two annual solstices.
Some Greeks trek up Mt Olympus on the day of the summer solstice as part of a tradition which has been observed for about 2,500 years. Also, the summer solstice is approximately a month away from the Olympic games. Meanwhile, in Iceland, people throw a music festival called the Secret Solstice. This year, the festival was held from June 17 to 19.
For Latvians, the celebration of the summer solstice is called Jāņi Day when locals in Riga hold feasts with traditional Lïgo foods such as bacon-filled pie, sweet beer and caraway seeds. While in Bulgaria, they celebrate "Enyovden" with equal importance to Christmas or Easter. According to their tradition, during this time, the young and the old must cleanse themselves in forest rivers or brooks and women weave flower crowns to possess healing powers and to attract love.
In Croatia, the summer solstice is a marked date for astronomy enthusiasts to gather at the famous Višnjan observatory for skygazing in an event called Astrofest. It has an all-night program of music and performing arts.
Expect a Strawberry Full Moon on Summer Solstice
Strawberry full moon is the nickname given to the full moon in the month of June by farmers as it is the prime month for harvesting strawberries. To some regions, the June full moon's nickname is "rose moon" or "hot moon." The strawberry full moon is special this year as it is very rare for it to occur on the summer solstice. The last time this happened was 70 years ago.