'Supernatural' Season 13 Episode 16 Spoilers: The Winchesters Get Animated, Join the Gang of Scooby-Doo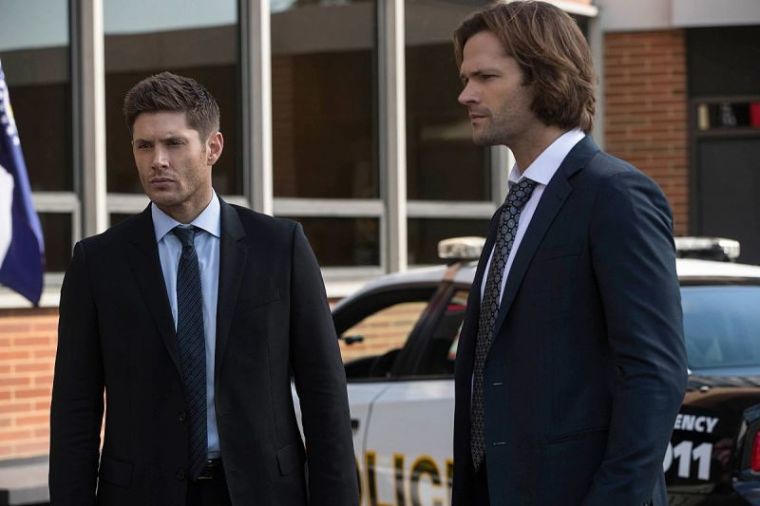 In episode 16 of "Supernatural" season 13, the Winchesters enter the world of animation and join the gang of Scooby-Doo.
On the next episode of "Supernatural" season 13, titled "Scoobynatural," the trio of Sam (Jared Padalecki), Dean (Jensen Ackles), and Castiel (Misha Collins) will enter the animated world to work on a case.
According to the episode 16 listing on The Futon Critic, the three will be shifting into the world of "Scooby-Doo," where they will work with Fred, Daphne, Velma, Shaggy, and Scooby to unravel a ghost mystery.
But the Winchesters won't immediately figure out why they've become animated and which world they were sucked into. The episode 16 promo reveals that Sam and Dean discover that they're in "Scooby-Doo" when they spot the gang's Mystery Machine at a food place.
Once they get in and see the gang, Dean immediately makes a "dibs" on Daphne and starts making his move.
Entertainment Weekly previously shared the first look on the episode, where executive producer Robert Singer shared insights on the crossover.
"Once they get over their amazement at being in the cartoon, two things happen. They say, 'We've been in a situation like this before with the Trickster and I think we're supposed to play this out.' And then they realize they're in a Scooby-Doo cartoon, which makes Dean incredibly excited because Scooby-Doo was his favorite cartoon growing up," Singer revealed.
Showrunner Andrew Dabb also confirmed that the Winchesters and the gang aren't dealing with a cartoon monster, but a "Supernatural" baddie instead.
"It gets pretty dark. There are things you wouldn't see in a regular Scooby-Doo cartoon," Singer added.
"It may end up being a new episode of 'Supernatural,'" Dabb said.
The "Scooby-Doo" crossover with "Supernatural" season 13 airs on Thursday, March 29, at 8 p.m. EDT on The CW.