'Teen Mom OG' Spoilers: Farrah Abraham's Dad Stirs up Drama with New Girlfriend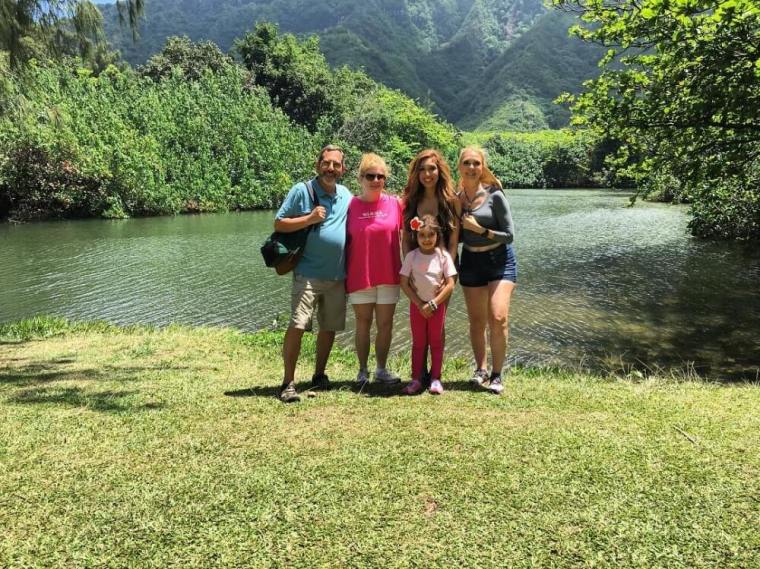 MTV reality series "Teen Mom OG" will be returning to the small screen soon for its sixth season. But before it could even air any of its episodes, there are already some spoilers on what will happen in the upcoming new season. According to a report by Design and Trend, season 6 will be covering the family vacation of star Farrah Abrahams to Hawaii.
The source cited that the 24-year old single mom went to Hawaii together with her daughter Sophia, her mother Debra Danielson and her father Michael Abraham. But aside from them, Michael's new girlfriend also came with them and that's when the drama started. A report by Real Mr Housewife said that the supposed to be fun and memorable vacation turned into a bitter one when Debra became really emotional about her ex-husband's new love affair.
"Debra completely lost it when Mike brought his new girlfriend," a production insider told the source. "It created a ton of drama that the cameras picked up. To describe it in one word- I'd say- crazy," the insider continued.
Moreover, the report said that the whole situation was very unusual since Michael and Debra have been long separated. Debra's behavior towards the situation also did not make sense to fans since she has had boyfriends in the past that Michael was okay being around with.
The family's trip to Hawaii was documented in Farrah's social media account as noted in Fashion & Style. And as seen in the photos, it's assumed that the lady in pink is the new lover of Michael. And despite the drama news, the photo displayed a different aura—a peaceful one as if the family truly enjoyed the trip and everyone got along together. With that being said, it can only be either two things—the reports are off or the photos on the Instagram account are not what they seem.
Fans will just have to watch out for all new episode of "Teen Mom OG" which will most likely premiere later this year on MTV.