Teresa Giudice Prison News: Star Returning to Real Housewives of New Jersey After Stint in Prison
Teresa Giudice still has a few months left on her prison sentence, but her fans can look forward to her return on "The Real Housewives of New Jersey" after she's released—if the reality star is interested in Bravo's offer.
"Bravo wants Teresa back" for season 7 of the franchise, says a source from Us Weekly. The source also claims that Giudice's sister in law, Melissa Gorga will most likely return to the show along with other newcomers.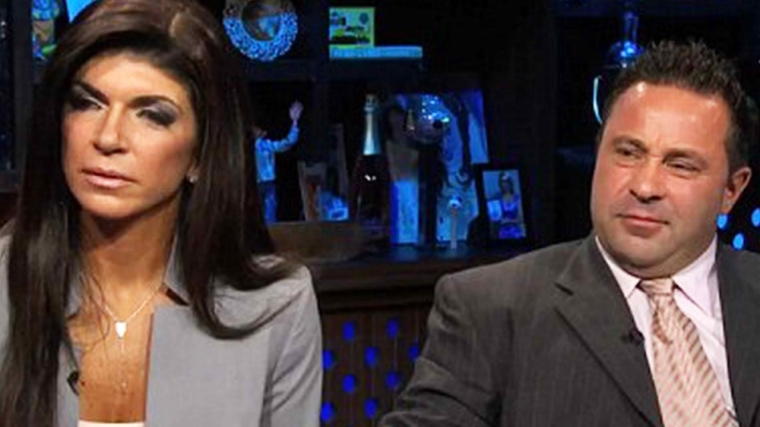 Sources tell the magazine that Bravo producers are scouting for fresh talent, including Tracy Lynn Johnson, "Cake Boss" Buddy Valastro's wife Lisa Valastro, and Erica Levy, who's married to talk show host Geraldo Rivera.
Giudice entered prison on January 5 after she and her husband, Joe, were charged with a 39-count indictment of conspiracy to commit mail fraud and wire fraud, bank fraud and bankruptcy fraud in October 2014.
Upon completion of Giudice's 15-month sentence, Joe is expected to serve 41 months in prison.
In the meantime, the network may spotlight other members of the Giudice family. Joe is reportedly in talks with Bravo to star in a reality series about his new life as he cares for daughters Gia, 14, Gabriella, 10, Milania, 9, and Audriana, 5, while his wife is in prison.
Joe himself confirmed this during a four-hour interview with Us Weekly at his home in New Jersey.
"We met," said Joe to the magazine. "Now it's something for our attorneys to figure out." A source from the magazine says that production on Joe's show could begin as early as May.
It was also reported last year that Gia might be featured in a new reality show which focuses on her girl group, 3KT, as they try to find success in the music industry.