'The Bachelor' 2017 Cast Details & Spoilers: Did Nick Viall Dump Jen Saviano to Land Stint as ABC's Newest Leading Man? Andi Dorfman to Join as Season 21 Contestant?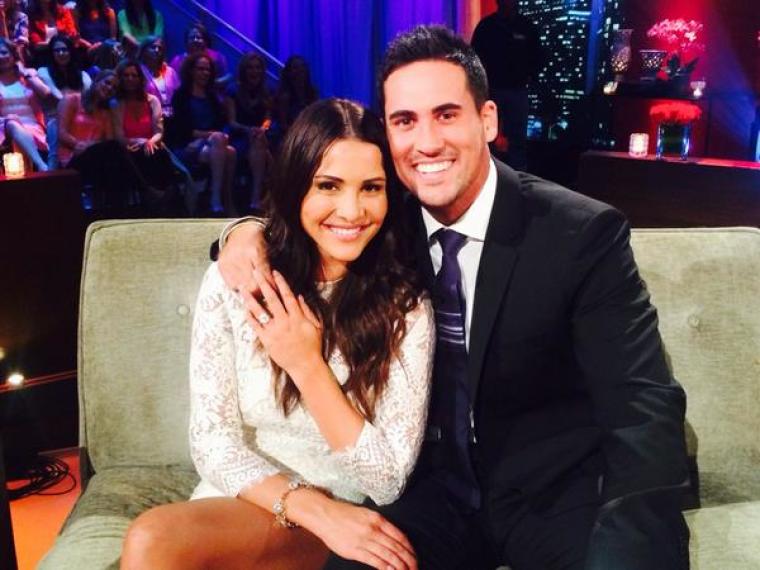 ABC faced massive backlash after picking Nick Viall as "The Bachelor" 2017. Days after the casting announcement, rumors circulated that the Season 21 leading man dumped his girlfriend Jen Saviano to land the gig.
Ugly Breakup
Per Us Weekly, Viall was a runner-up in "The Bachelorette" seasons of Andi Dorfman and Kaitlyn Bristowe. The 35-year-old software engineer recently appeared as a cast member of the third season of "Bachelor in Paradise," where he developed a close relationship with "The Bachelor" Season 20 castoff Saviano.
Lauren Himle, Saviano's close friend and "Bachelor in Paradise" co-star, revealed to Detroit's The Ticket radio station that Viall is still dating with Saviano days before ABC's announcement. According to Himle, Saviano and Viall shared a solid relationship after "Bachelor of Paradise" ended.
Himle said that Viall apparently dumped Saviano to make it as the leading man of Season 21. She also believed the newest "Bachelor" will find a hard time finding someone better than Saviano on his fourth shot at televised love.
Dorfman as a Contestant?

There are also speculations that Viall's ex-flame Dorfman will appear as a contestant of "The Bachelor" Season 21. Dorfman was the leading lady of "The Bachelorette" Season 10, where she dumped Viall on national TV over Josh Murray. Dorfman ended her engagement with Murray last year.
The rumors about Dorfman joining the show started after she took to Twitter to congratulate Viall for landing the gig. On her tweet, she lauded Viall for being real and genuine about finding love.
Dorfman's fans lauded the sweet note and suggested her to join "The Bachelor" Season 21 as a contestant. A fan commented that Dorfman's appearance in the show would surely rake ratings.
Petition to Oust Viall

Viall's casting was greeted with protests from fans who anticipated that either Chase McNary or Luke Pell would make it as the newest "Bachelor." Pell told Us Weekly on Thursday that he was originally tapped to do the gig until he received a call from the showrunners. They informed him that the network will take a different direction.
A fan recently launched a petition on Change.org, urging ABC to let the incoming Season 21 contestants to pick who they want between Viall and Pell. As of press time, the petition already accumulated more than 3,000 signatures. It aimed to gather 5,000 signatures.
Moreover, Chris Harrison, longtime franchise host, already explained last week why ABC picked Viall as Season 21's leading man. He said that Viall is the most deserving because of his perseverance to find love on the show even if he ended as the perennial second place suitor.