'The Elder Scrolls Online' Releases Teaser Trailer for 'Dark Brotherhood' DLC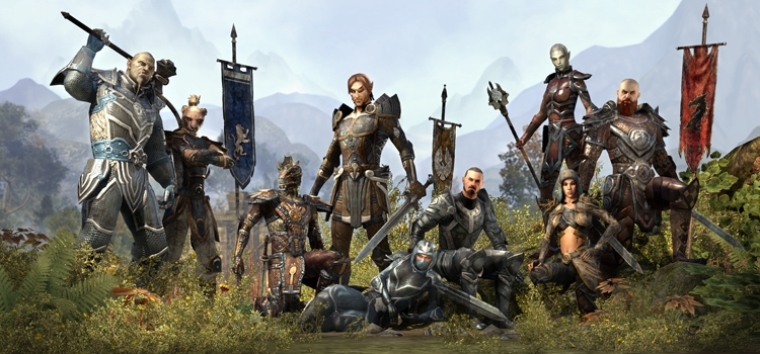 Gamers of the massively multiplayer online role-playing video game "The Elder Scrolls Online: Tamriel Unlimited" will have something to look forward to in the coming days. According to a report by Game Spot, a new DLC titled "Dark Brotherhood" is on its way and publisher Bethesda has released a short teaser trailer for it already to further bring up the hype. Showing off snippets of the new content, the video promises that the game will be a bloody and vicious one.
As written in the press release by Bethesda: "Your talent for homicide has been noticed and an invitation has arrived to join the Dark Brotherhood--a sinister group of assassins. Explore the Gold Coast in the westernmost region of Cyrodiil where you'll find opportunity, intrigue, and…of course, murder."
Vine Reports detailed that "The Dark Brotherhood" DLC will basically be featuring the debut of the infamous murderous faction. And though not everything is disclosed yet, it's apparent in the teaser that the group is inviting someone to join their team. Tech Times reported that any player can take part of the brotherhood. The level of character will not be important so anyone can become an assassin for hire.
Moreover, the source also stated that the DLC will make players visit the westernmost region of the Old Empire, Gold Coast, where the Dark Brotherhood is living. Players will find two unlocked areas and they are Anvil and Kvatch. The DLC is also said to be arriving in two packages, the DLC game pack and the base game patch. There's also going to be an exclusive passive skill series and some costumes, items sets and motifs that are created in line with the new group.
As of the current, there is no specific date yet for the release of "The Dark Brotherhood" but it will be made available for PC, Xbox One and PlayStation 4.