'The Good Doctor' Season 1 Episode 17 Spoilers: Shaun Gets in Trouble for Blocking a Certain Operation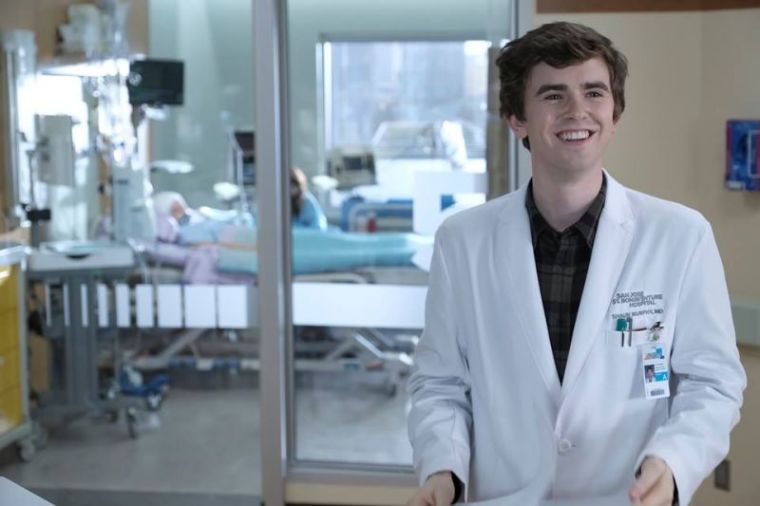 In episode 17 of "The Good Doctor" season 1, Dr. Shaun Murphy (Freddie Highmore) will get in trouble for attempting to stop someone else's surgery.
On the next episode of "The Good Doctor" season 1, titled "Smile," Shaun gets himself in a risky situation by trying to stop a fellow doctor's procedure on his patient. According to the episode 17 listing on The Futon Critic, Shaun will question an elective surgery that will allow his patient to smile for the first time.
The episode 17 promo reveals that Dr. Marcus (Hill Harper) will be the one to suggest the elective surgery on Shaun's patient.
"It's medically necessary. It'll give you a smile," Marcus told the young patient. However, Shaun is worried about certain complications that might affect the patient's brain.
"Possible complications include brain damage and stroke. It's also medically unnecessary," said Shaun. Then, Marcus confronts Shaun about talking his patient out of his surgery.
Moments later, Shaun says that "something bad" has happened as it appears that he's gotten in trouble for stopping the elective surgery.
Elsewhere in the episode, Claire (Antonia Thomas) and Morgan (Fiona Gubelmann) will have a problem with their patient. The two doctors will find out that their patient lied about who she really is.
Meanwhile, there might be a romance brewing between Claire and Neil (Nicholas Gonzalez) when "The Good Doctor" continues to season 2.
According to TVLine's Ausiello, executive producer David Shore is warming up to the idea.
"I'm watching the show, too, and I'm wondering the same thing... They have great chemistry," Shore admitted.
Variety confirmed that "The Good Doctor" has been renewed by ABC for season 2, and the network has been teasing that season 1 will have two shocking twists that will probably put viewers on the edge of their seats for new episodes of the show.
"The Good Doctor" season 1 airs on Monday nights at 10 p.m. EDT on ABC.