'The Librarians' Season 5 Cancelled as Executive Producer Starts Search for New Home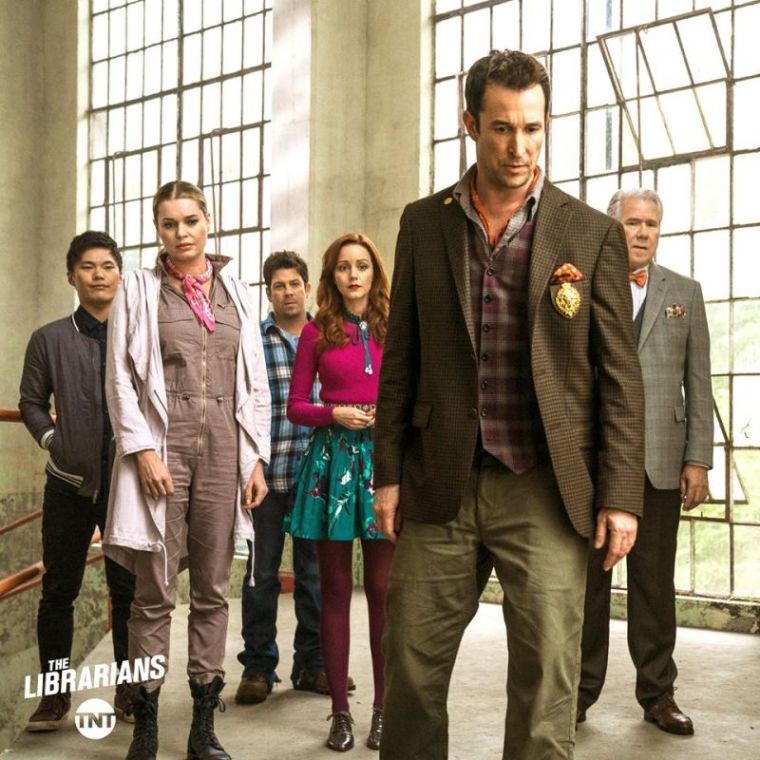 Season 5 of "The Librarians" has been canceled. Meanwhile, the showrunner is working on finding a new network that will house the series.
"The Librarians" executive producer Dean Devlin announced on Twitter that their series has been canceled by TNT.
"Just got the official call. TNT has cancelled #TheLibrarians - I will immediately begin the process of trying to move the show elsewhere. Please keep your fingers crossed for us!" his post reads.
Co-executive producer and developer of the series John Rogers also chimed in on Devlin's announcement.
"Heartbreaking news for #TheLibrarians fans, but rest assured @Dean_Devlin will leave no stone unturned to find a new home for The Annex. He is the King of the Impossible," Rogers said.
Aside from that, Rogers also congratulated the entire "The Librarians" cast and crew for their work for four seasons.
Devlin has already started a poll to ask the fans of "The Librarians" of what kind of platform they would prefer to watch the series.
"Dear #TheLibrarians fans. Would you subscribe to a streaming service pay cable channel to get new episodes?" Devlin asked in his poll, which already has over 5,000 votes with four days left for other fans to participate.
Although this gives hope for "The Librarians" to continue, TVLine reports that other streaming networks such as Netflix and Hulu haven't been really active in adopting canceled shows from other companies.
Netflix has been busy with many of their original productions that the last time they took in a canceled show was more than three years ago. Meanwhile, Hulu's last adoption of a canceled show was in 2015 with "The Mindy Project."
Cast members of the show, such as Lindy Booth and John Harlan Kim, have said their thanks to the fans and to everyone involved with "The Librarians" on Twitter while remaining hopeful that their show does go on with a new network.