'The Real Housewives of Atlanta' Season 7: Episode 22 Recap, 'Atlanta Twirls On'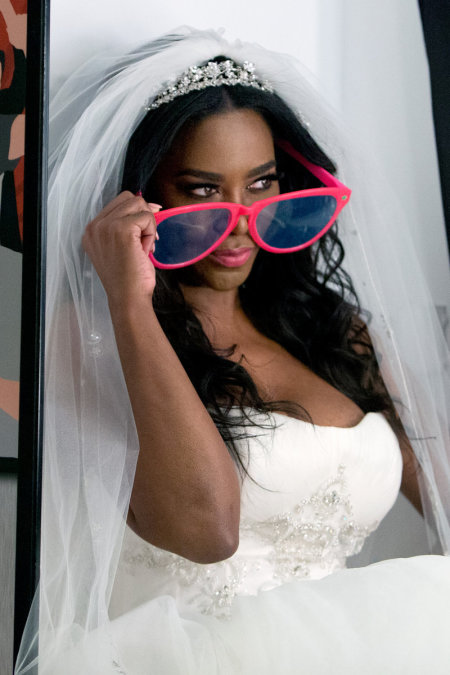 In the season 7 finale of "The Real Housewives of Atlanta," NeNe Leakes makes her Broadway debut in "Cinderella" and Cynthia and Pete hear from Apollo.
Kandi is contemplating moving to LA for a short period of time because she wants her marriage to work. Her mother, Mama Joyce, is not happy about it, but she takes this news in a surprisingly calm fashion. She also apologizes for the bad things that she said about Todd's mother, claiming that she was only repeating what she heard.
Meanwhile, Cynthia and Peter are busy reopening their bar at a new location. Later, Peter tells her that he also rented another space on the same street because he intends to open a coffee shop. Cynthia is worried that her husband may be getting his hands too full to be able to fully focus on reopening Bar One, but Peter assures her that his partner knows a lot about coffee and will be handling the coffee shop's operations.
Later, they get a call from Apollo, who's in prison serving his eight-year sentence. He tells them that he's been in jail for six weeks and Phaedra hasn't even taken their kids to visit him. Peter asks him if he knows that Phaedra has filed for divorce. Apollo says yes—he got the email, and he also learned about her filing for divorce from the prison grapevine.
Meanwhile, NeNe is about to make her big debut on Broadway. While they were in Puerto Rico, she promised to send the ladies tickets, but NeNe says that she hasn't heard from them and that they haven't reached out to her, so she doesn't think that they should be there.
In Atlanta, Kenya invites the ladies for a special screening of the pilot of her new show, "Life Twirls On." Everybody (except NeNe) shows up and is dressed to the nines, and Kenya has picked a wedding theme, which explains her white wedding dress and veil. The ladies have a great time, and there was a lot of laughter at the screening.
The episode ends with the ladies posing in the photo booth that Kenya set up, and it appears that peace may reign among the Housewives of Atlanta, for now.
"The Real Housewives of Atlanta" reunion show airs part 1 on Sunday, April 26 at 8 p.m. on Bravo.