'The Real Housewives of Atlanta' Season 7: Reunion Part 1, Kandi Says She Hates NeNe's Superiority Complex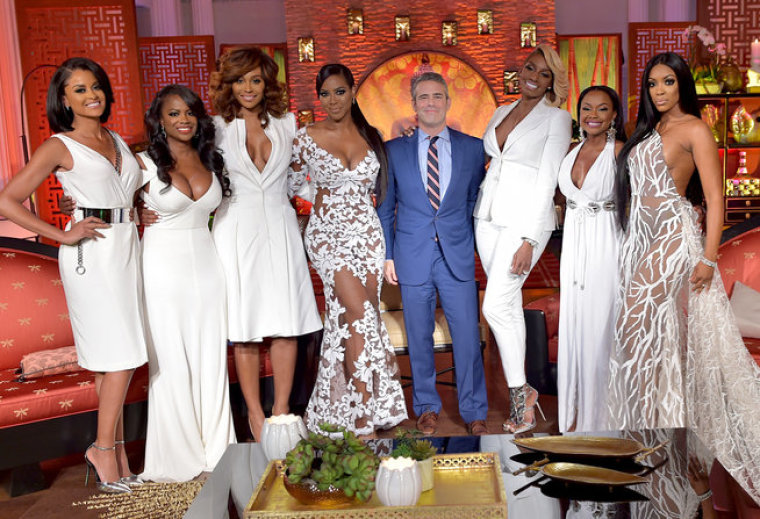 It's time for another reunion on "The Real Housewives of Atlanta" and as expected, accusations were hurled, insults were exchanged, and some of the ladies refused to let past issues go.
All the ladies wore white as they sat down with Andy Cohen for part one of the season 7 reunion special. Immediately, they jumped into the topic of NeNe Leakes and all the drama she caused.
NeNe said that Kandi has been "negative all season" and asks her why she hates her so much.
"First of all, I don't hate you," said Kandi Burruss to NeNe. "I do hate your superiority complex. I hate when you talk down to people, especially among the group."
It became a shouting match between Kandi and NeNe, and NeNe broke down in tears while talking about how she reached out to Phaedra Parks after the Apollo situation.
Meanwhile, Phaedra and Kenya Moore seem to have lost the connection that they made when they were in the Philippines and were at each other's throats once more.
Kenya takes a jab at Porsha Williams for not following in the footsteps of her grandfather, Civil Rights leader Hosea Williams. Phaedra defends Porsha and says that Kenya doesn't use her platform to portray an "ideal Black woman" either.
Kenya then questions Phaedra's faith, and points out that she has yet to forgive Kenya for "Apollogate".
"You love to talk about Christianity," said Phaedra. "Read the Bible in its entirety."
Phaedra reveals that she's been leaning on her faith as she deals with Apollo completing his eight year prison sentence. She tells Andy that she hasn't brought their sons to visit him in jail yet, and despite headlines, she's still married and has not filed for divorce from Apollo.
"I make plenty of money," said Phaedra tearfully. "I don't need this … what I do need is time to make the appropriate decision for my life."
Part two of "The Real Housewives of Atlanta" reunion airs on Sunday, May 3 at 8 p.m. on Bravo.