Real Housewives of Beverly Hills News: Kyle Richards Reaches Out to Kim on National Siblings Day
As their family feud continues on "The Real Housewives of Beverly Hills," Kyle Richards made an attempt to smooth things over with her sister Kim in honor of National Siblings Day.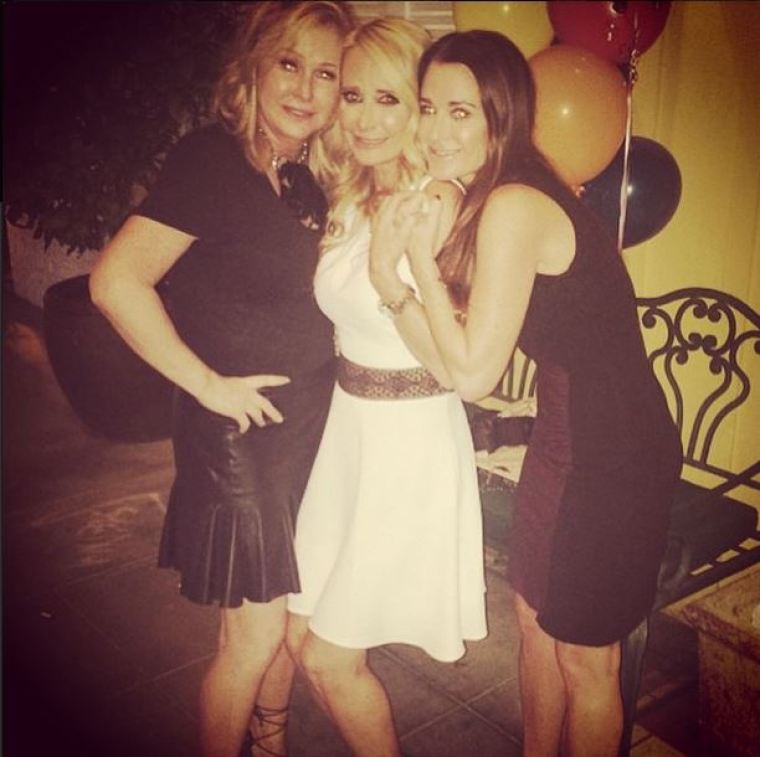 Kyle took to Instagram last week to post a photo of herself with Kim and her other sister, Kathy Hilton and captioned the shot, "#NationalSiblingsDay these are my siblings @kathyhilton & @kimrichards11 #sisters no matter what…"
Fans of their hit Bravo show know that Kim and Kyle haven't exactly been getting along this season as Kim, a former alcoholic, was accused of falling out of the wagon, and she feels that her sister didn't defend her from the accusations. Moreover, Kim's pit bull bit Kyle's daughter, Alexia, 18, at her home on Halloween.
During last week's reunion show, the two revealed that they haven't spoken in months. In her blog, Kyle reveals that "this is the worst our relationship has ever been."
Kyle said that Kim's comment about being happy with the way things are in their relationship was hurtful.
"I'm the first to say that my sister's and my relationship has obviously had its ups and downs, but this has by far been the worst place our relationship has ever been in," she wrote.
Kyle said that it was partly Brandi Glanville's doing why she and her sister have grown apart.
"Brandi seems to enjoy the downfall of Kim's and my relationship. Like she succeeded somehow," she continued. "I have seen how Brandi has tried to turn her against me. If she sincerely cared about Kim, instead of using her as a prop, she would want her family to be close to her."
Though Kyle was hoping for her and Kim to resolve things at the reunion show, it appears that a reconciliation isn't happening soon as the sisters continued to bicker as seen on last week's show.
"Usually at the reunion, you hope to be able to have some resolution at the end. Clearly that wasn't happening with us," Kyle added.