'The Real Housewives of Beverly Hills' Star Kim Richards Reportedly Checks Into Rehab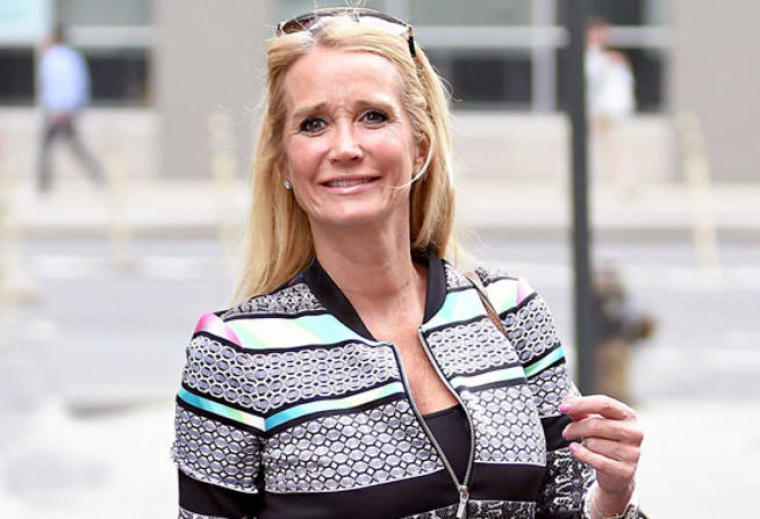 A few days after her arrest, "The Real Housewives of Beverly Hills" star Kim Richards is seeking help as she has checked into a Malibu rehab facility, according to reports.
The facility specializes in substance abuse and Richards will stay there "as long as it takes," TMZ reported. The decision was reportedly made after discussing the next step with her family.
This came nine days after the TV personality, 50, was arrested at the Beverly Hills Hotel. She was booked and charged with trespassing, resisting arrest, public intoxication, and battery of a police officer after she reportedly kicked an officer at the station.
Eyewitnesses claim that Richards' night started off uneventfully, with dinner with some friends at the hotel's posh Polo Lounge. It was only when the 50-year-old hit the bar that things reportedly started getting out of control.
"She became loud, yelling and laughing at other people," an eyewitness tells Us Weekly. "She was slurring, and people were moving away because they didn't want to be on the receiving end of her comments."
Richards, who has chronicled her addiction issues on "RHOBH," received an outpouring of support from other Bravo personalities. She also recently talked about the arrest on Dr. Phil.
"I was angry and frightened and I was scared," said Richards. "I knew what I had done. The whole night is my fault. None of this would have happened if I didn't drink."
At one point, the reality star looked horrified when Dr. Phil appeared to be insult her parenting.
"You are drunk in a bar, fighting with a cop, that is not good mothering," he says as three of Richards' four children—Brooke Brinson, Chad Davis, and Kimberly Jackson—look on.
"Is this an intervention?" Richards asked, looking horrified. "I'm sorry, I can't." With that, she got up and walked out of the studio.
Richards' reps have yet to comment on the reports.