'The Seven Deadly Sins' Season 2 Release Date May Not Arrive Before 2017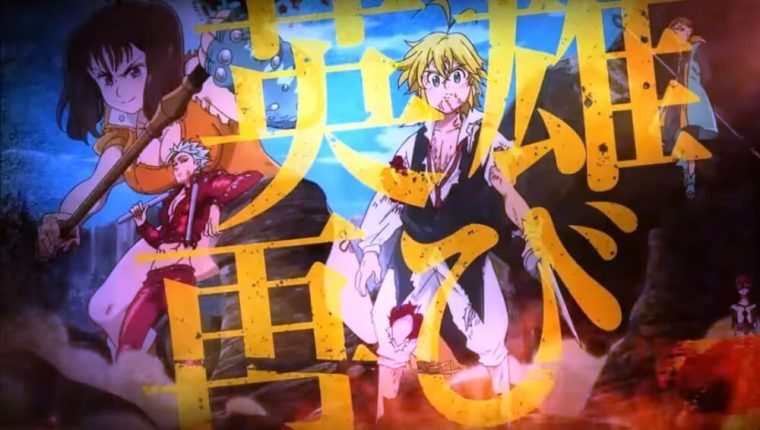 "The Seven Deadly Sins" season 2 may not be released until next year, based on the latest reports about the anime series.
Anime News Network (ANN) had earlier reported that "The Seven Deadly Sins" season 2 was confirmed to be slated for a 2016 release. However, the latest speculations say manga writer Nakaba Suzuki still has to finish a certain number of chapters before the series will be released to give the story a head start, Korea Portal reports.
ANN says the release date of the anime series' second installment was reportedly confirmed in a commercial clip aired during the finale of "Arslan Senki" (The Heroic Legend of Arslan). The said episode was aired on Sep. 26, 2015, Youth Health Mag relays.
Even if "The Seven Deadly Sins" season 2 will be released this year, the English dub version will not come out until 2017. The first season's finale aired in March 2015, so North America will probably see the series next year, the report details.
Meanwhile, rumor has it that Melodia will rise with his full powers in "The Seven Deadly Sins" season 2. In the last episode of the series, Melodia and his group ended up victorious, the publication recalls.
In the first season, only six of the characters in the series were introduced. Because of this, the upcoming installment is expected to introduce new antagonists in the form of Escanor and Demon Clan. Plus, fans will come to know a group of powerful demons known as the Ten Commandments, the report relays.
There are speculations that the upcoming anime series will follow the storyline of Nakaba's manga chapters. If this proves to be true, then the plot of the anime and the manga series will not have that much difference. Nakaba had earlier revealed that the manga will contain three new story arcs with 100 chapters each.
"The Seven Deadly Sins" season 2 is scheduled to air in 2017. The first season, on the other hand, is already available for streaming on Netflix.