'The Sims 4: Dine Out' Official Trailer Released - Boss Around in Your Own Restaurant; Launch Date is June 7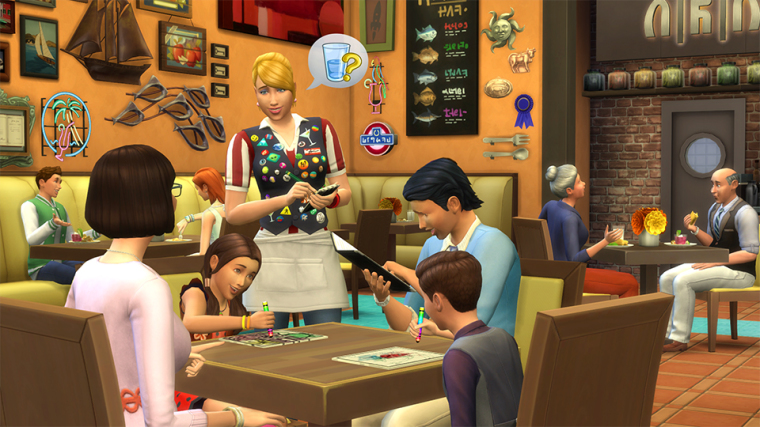 Life simulation video game "The Sims 4" is getting a new game pack soon. According to a report by Sims VIP, Electronic Arts and The Sims have already announced the "Dine Out" game pack. In fact, to heighten the hype for it, they have released a video teaser giving fans a clear sneak peek of what to expect with the upcoming bundle.
The Sims also gave out some details in their official website telling everyone that they're inviting them for dinner with their latest expansion which is all about restaurants and cuisines, allowing Sims to head over to a delicious trip to a pre-made restaurant. The players can also get their creative juice flowing and build their own restaurant, customize it and even own it just like the business ownership function that was introduced in the "Get to Work" expansion pack.
As shown in the trailer, lots of features are in store in the "Dine Out" game pack. For starters, Sims can take photos of their food just as how it is now in real life—taking food selfies first before digging in for social media purposes. There are also several pre-made restaurants that Sims can choose to go to, both indoor and outdoor. And just like real-life dining establishments, checking on reservations with the host will also be present in the game. There's also going to be a Waiter and Chef station to take care of the customers.
Moreover, the restaurants can also be kid-friendly as a particular action will allow kids to draw or color while waiting for the food. The dining experience will not be complete without clumsy waiters and birthday dinners so players can expect that as well. There will be experimental foods too which the player must watch out for as there will be a food critic around. And if the Sims are in group, they can always make a toast together.
"The Sims 4: Dine Out" is expected to hit store shelves on June 7.