Apple & George R. R. Martin's 'A Game of Thrones: Enhanced Edition' iBook to Include Excerpt of Sixth Novel – Preorders & Price Details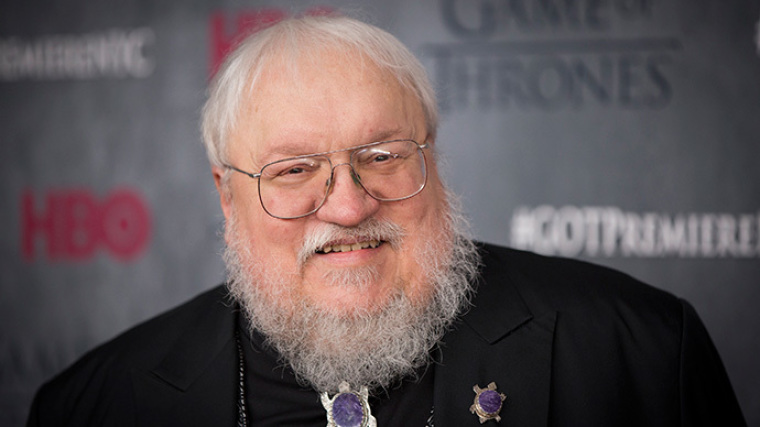 George R. R. Martin and Apple recently dropped "A Game of Thrones: Enhanced Edition," a fancy digital version of the first novel of "A Song of Ice and Fire" (ASOIAF) volumes. The iBook will come with an excerpt of "The Winds of Winter" (TWOW), the long-awaited sixth book in the series.
Interactive Books
GRRM announced that Apple's iBooks exclusively released "A Game of Thrones: Enhanced Edition" on Thursday to commemorate the epic fantasy novel's 20th anniversary. The 68-year-old bestselling novelist revealed the new digital edition will allow readers to get a closer look to the history of Westeros' great houses and to get more acquainted with the epic storylines through improved content.
The features of the iBook include  all-new cover, interactive character maps, extensive annotations and stunning illustrations. It also contains audio clips, character journeys and timelines, family trees and histories, and house and sigil summaries.
Aside from "A Game of Thrones," the four published books in the ASOIAF series will also get fancy digital editions in the upcoming months. The enhanced digital version for the second book "A Clash of Kings" will come out on October 27, while the third book "A Storm of Swords" will follow on December 15. The fourth and fifth novels, "A Feast for Crows" and "A Dance of Dragons," are also due in February and March 2017.
Martin stated that the enhanced digital books will provide answers to confusions about the series' notoriously complex stories. He also commented that the digital edition is an amazing step for books to keep up in the modern times.
TWOW Bonus

A spokesperson of Martin's publishing company, HarperCollins, told the Guardian that the enhanced digital editions of the ASOIAF books will include TWOW extracts. The "Theon Greyjoy" chapter of TWOW, which was briefly published on Martin's website in 2011, can now be exclusively accessed through the enhanced edition.
Amid the inclusion of sixth novel's excerpt, the publishing company remained elusive about TWOW's release date. According to the spokesperson, nothing has been finalized yet.
Price Details & Preorders for Enhanced Digital Editions

The enhanced digital editions of ASOIAF novels are exclusively available on iBooks in the Unites States and Canada. The new edition of the first novel can be purchased at $8.99 in English. Preorders for the upcoming digital versions are also available at $11.99.