'The Young and the Restless' Spoilers, Plot News April 27 to May 1: Hilary Asks Devon for Another Chance
Last Friday on "The Young and the Restless," Dylan and Michael are at Sharon's place and they discuss whether they should throw out the tire iron, which could be used as evidence against her. Sharon wonders if she might as well accept that she's going to jail, but the two tell her not to lose hope.
At the hospital, Joe tells Avery that he won't argue with the doctor about going to the Chicago facility for treatment. Avery offers to go with him, and Joe asks how Dylan is going to feel about that. She calls Dylan, and he understands that Joe needs her help. Avery tells Joe that Dylan is okay with her going.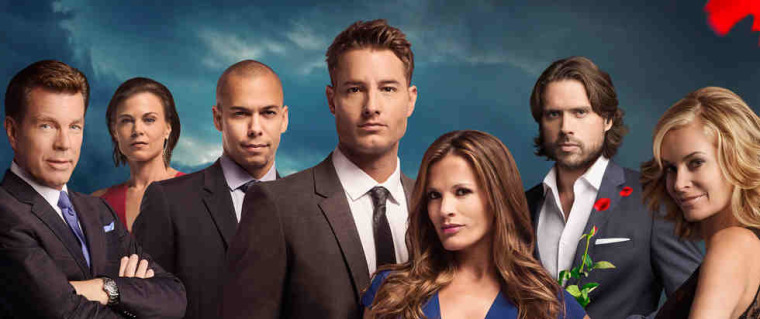 Meanwhile at Crimson Lights, Hilary asks Devon if he still loves her. He wonders if it still matters if he does. Devon says that he would have given anything to hear her say that after the plane crash, but now she's changing her story again. Hilary tells him that she was trying to fix things, but Devon can't forget that she slept with Mobley. Devon tells her that what she did worked, but now that things are starting to look better between him and his father, he doesn't want to risk it by getting back together with her.
Here are "The Young and the Restless" spoilers for April 27 to May 1:
April 27 (Monday): Michael catches Lauren with her guard down; Hilary asks Devon for another chance.
April 28 (Tuesday): Dylan opens up to Sharon; Adam talks to Billy; Phyllis questions Jack and Victor's partnership.
April 29 (Wednesday): Adam fights for Chelsea; Kyle makes a move on Summer; Billy makes a surprising discovery.
April 30 (Thursday): Nick gets a surprise from Sharon; Victor plots to learn Gabriel's secret; Ashley and Amelia argue.
May 1 (Friday): Billy and Chelsea's wedding day; Avery and Dylan's relationship hits a boiling point.
"The Young and the Restless" airs from Mondays to Fridays at 12:30 p.m. on CBS.