Top 10 Box Office Films: Conjuring 2 Leading Over Warcraft, Captain America At Lower Hand
'Conjuring 2' Tops the Charts With Over $40 Million'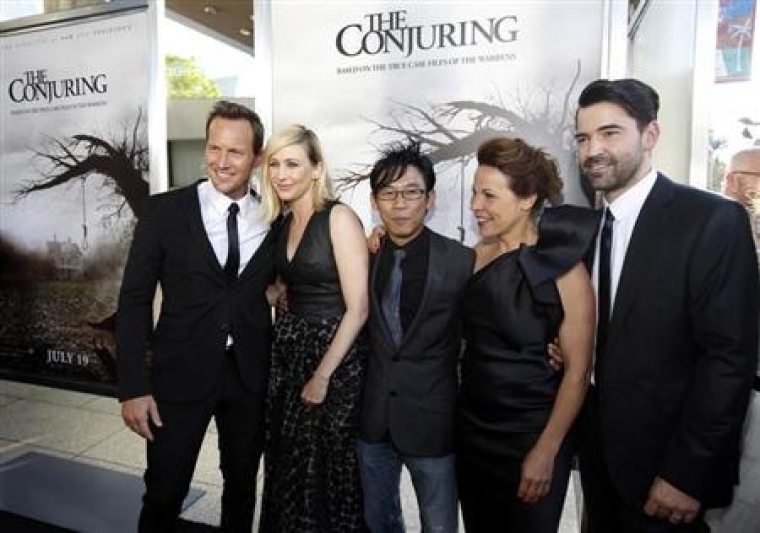 "Conjuring" made its debut on the silver screen over two years ago with a gross of over $41 million. Now, its sequel has not disappointed its first flick with a gross of over $40 million during the weekend, securing the top spot in the U.S. box office, breaking the string of disappointing sequels.
James Wan, director of "Conjuring 2" and one of the people behind successful films "Furious 7" and "Insidious 2," admitted he was pressured by the success of the first "Conjuring" installation. Wan said, "The first movie is really beloved and that really hung over me like a cloud throughout the entire shoot, throughout the entire production. And I actually think that was a good thing because what it ended up doing, ultimately, was that it made me not settle for anything less than the best that I could do and sometimes my best wasn't enough and I kept pushing myself further."
Number two in the chart is "Warcraft," the film adaptation of the hugely popular video game series of the same name, with a gross of $24.4 million. In another continent, though, "Warcraft" has been breaking records in the Chinese theaters with a gross reaching about $156 million over five days.
"Now You See Me" claimed the third spot with $23 million gross over the weekend. The first installation of the film was a sleeper hit, reaching more than $29 million on its opening weekend at the box office in 2013. Meanwhile, the "Teenage Mutant Ninja Turtles: Out Of The Shadows" and "X-Men Apocalypse" came in fourth and fifth with a gross of $14.8 million and $10 million respectively.
Lower five of the box office over the weekend are "Me Before You" ($9.2 million), "The Angry Birds Movie" ($6.7 million), "Alice Through The Looking Glass" ($5.5 million), "Captain America: Civil War" ($4.3 million) and "The Jungle Book" ($2.7 million).