Tori Spelling Celebrates New Project, Reportedly Dealing With Rocky Marriage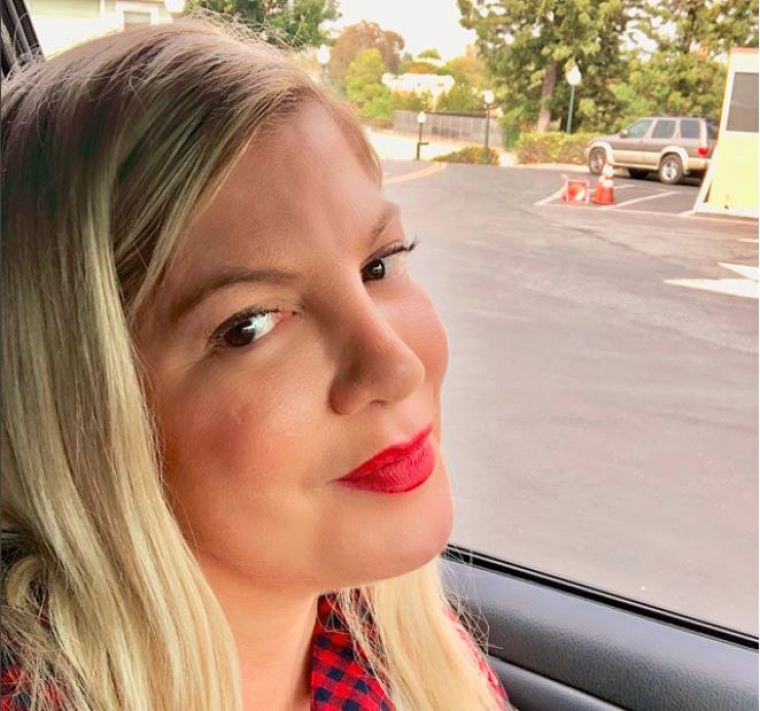 Tori Spelling is focusing on the good things in life as she celebrates her new project for a TV show. Meanwhile, Spelling is still reportedly struggling with her marriage with Dean McDermott.
Spelling is making a comeback to television. PEOPLE reported that the actress is working on a new show with a storyline that's related to her previous series, "Beverly Hills, 90210."
The "True Tori" star is working with her close friend Jennie Garth, who appeared as the lead cast in "Beverly Hills, 90210" as Kelly Taylor. Spelling and Garth are expected to portray themselves in a highly exaggerated way on the show.
The show is already in development in partnership with CBS. Spelling even shared a celebratory selfie on Instagram for having a "great creative day" with Garth in the CBS Studio Center.
Although Spelling is excited about her new project with her close pal, Garth, she has been reportedly still struggling with her marriage.
A source told Entertainment Tonight that the two have been working on their marriage under the advice of a therapist, but Spelling continues to deal with a lot of their issues.
"Tori and Dean's marriage is in shambles despite having a sit down last week to try to make it work. They made an attempt to use the tools given to them by their therapist to create a healthy environment for the kids but it isn't working," the source disclosed.
The source shared that one of the issues Spelling is stressing about is that Dean "isn't helping with the kids as much as she feels he should." Dean used to be more present around the house according to the source, but has begun "taking more time for himself."
Meanwhile, the source said that Dean is just trying to keep things in peace, by not raising his voice when they get into arguments.