Trump Says He Would've Risked His Life to Intervene in Florida School Shooting If He Were There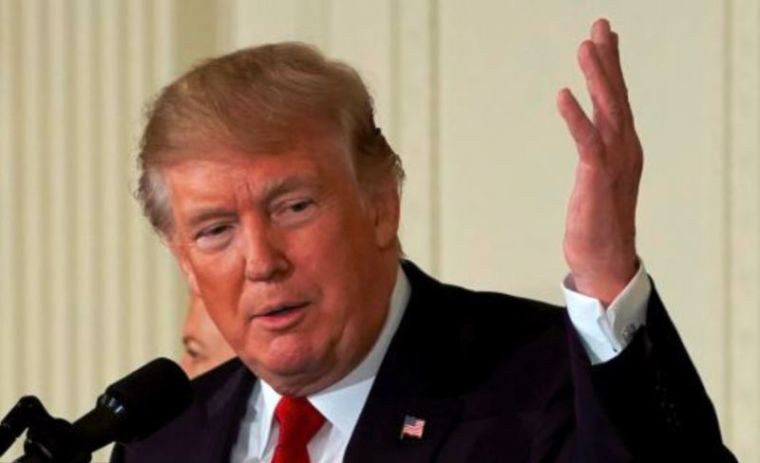 President Donald J. Trump proudly said that he would risk his life to intervene the shooting at the high school in Parkland, Florida if he was there.
President Trump held a meeting with the country's governors at the White House last Monday, where they discussed how to address the concerns that rose from the Valentine's Day shooting at Marjory Stoneman Douglas High School that left 17 people killed.
The United States president believes that if he were present in the shooting, he would have charged in the school to save those who were taken hostage, even if he was unarmed and unprotected, The New York Times reported.
"Even if I didn't have a weapon, and I think most of the people in this room would have done that, too," Trump continued.
During the discussion, Trump suggested that school teachers should carry their own ammunition for protection or have mental institutions reopened. He also swore to get rid of "bump stocks," which is a gun accessory that enables weapons to shoot rapidly.
President Trump also talked about the governors' alliances with the National Rifle Association (NRA), ABC reported. He urged them not to be worry about them because "they're on our side."
"There's nothing to be afraid of. And you know what, if they're not with you, we have to fight them every once in a while," Trump told the governors.
However, not everyone agrees with the U.S. President's suggestions. Washington governor Jay Inslee didn't like the idea of arming educators with weapons.
"I just suggest we need a little less tweeting here and a little more listening and let's just take that off the table and move forward," said Inslee.
Meanwhile, Trump also called out the officers who were at the scene of the Parkland school shooting.
"The way they performed was frankly disgusting," Trump claimed.
The deputy assigned to Marjory Stoneman Douglas High School, Scot Peterson, has resigned and gone into immediate retirement.