Weight Loss 2016 News: Dietary Supplements Can Increase Health Risks, Report Says
Recent Consumer Report Reveals Your Consumption of Supplements Could Pose High Risk to Your Health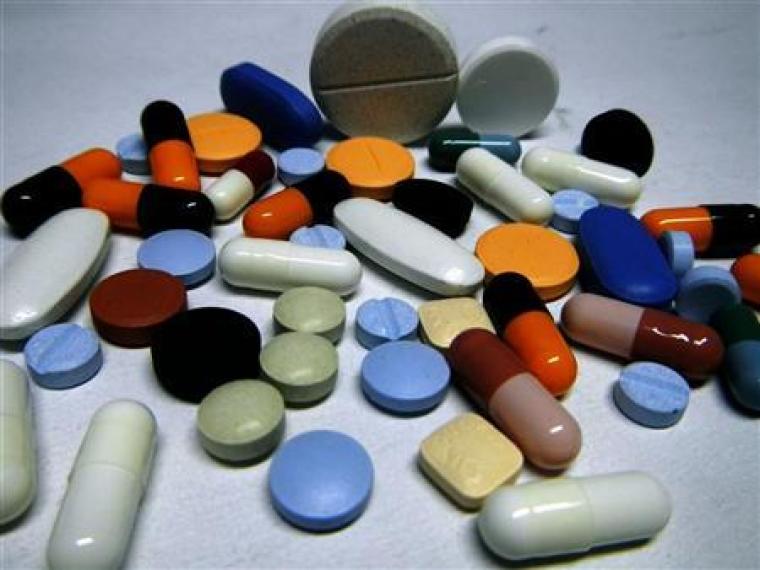 A new Consumer Report revealed this week says that taking food supplements including vitamins and weight-loss pills could bring serious health risks.
Americans are great fans of supplements. In 2009, it was reported that Americans spent $26 billion on supplements with more than half of the adult population taking them for performance enhancement in sports and in bedroom, for losing weight or gaining weight or even for the skin and hair.
The manufacturing of new supplements has been growing continuously up to now while the Food and Drug Administration (FDA) has not approved all of these supplements out in the market. It is because supplements are difficult to control as they are categorized as food and do not go through the same phases prescription drugs had to go through to be released to the market for consumer use.
"Supplements have labels that don't necessarily tell you what they are good for, how they are going to work, whether they will work," said Consumer Reports health editor Ellen Kunes. "You can't trust that they're going to work or that they will be safe just by looking at the label."
Lisa Gill, deputy content editor at Consumer Reports, said some of the risks supplements could pose include liver failure, kidney failure requiring kidney transplants, seizures and heart problems. She also noted dietary supplements could be adulterated, counterfeited and having some hidden prescription drugs.
Late last year, it was reported that about 23,000 people in the US were taken to hospitals with health issues including heart palpitations and chest pain due to the consumption of dietary supplements such as caffeine, ginseng, and guarana—a plant with high doses of caffeine.
Supplements to Consider and to Avoid
In a similar report in 2010, Consumer Reports outlined more than 20 supplements people should be more cautious about and should take full review of before considering adding them to their diet.
The supplements they listed down as "supplements to avoid" include aconite (aconiti tuber, aconitum, radix aconiti), bitter orange (aurantii fructus, Citrus aurantium, zhi shi), chaparral (creosote bush, Larrea divaricata, larreastat), colloidal silver (ionic silver, native silver, Silver in suspending agent), coltsfoot (coughwort, farfarae folium leaf, foalswort), comfrey (blackwort, common comfrey, slippery root), country mallow (heartleaf, Sida cordifolia, silky white mallow), germanium (Ge, Ge-132, germanium-132), greater celandine (celandine, chelidonii herba, Chelidonium majus), kava (awa, Piper methysticum, kava-kava), lobelia (asthma weed, Lobelia inflata, pukeweed, vomit wort), yohimbe (yohimbine, Corynanthe yohimbi, Corynanthe johimbi)
Meanwhile, the 11 supplements they listed down as "supplements to consider" are calcium (calcium carbonate, calcium citrate, calcium gluconate), cranberry (American cranberry, large cranberry, cranberry extract), fish oil (EPA/DHA, omega-3 fatty acids, PUFA), glucosamine sulfate (G6S, glucosamine sulfate 2KCl, glucosamine sulfate-potassium chloride), lactase (beta-galactosidase), lactobacillus (acidophilus, acidophilus lactobacillus, probiotics), psyllium (blond plantago, blonde psyllium, plantago, isabgola), pygeum (African plum tree, African prune, Prunus africana), SAMe (ademetionine, adenosylmethionine, S-Adenosyl-L-Methionine, sammy), St. John's Wort (Hypericum perforatum, Saynt Johannes Wort, SJW) and Vitamin D (Cholecalciferol, vitamin D3, ergocalciferol, vitamin D2).
In the latest report, added to the list of "supplements to avoid" are germander (Teucrium chamaedrys, viscidum), green tea extract powder (camellia sinensis), methylsynephrine (oxilofrine, p-hydroxyephedrine, oxyephedrine, 4-HMP), pennyroyal oil (hedeoma pulegioides, mentha pulegium), red yeast rice (monascus purpureus) and usnic acid (beard moss, tree moss, usnea).
See this link for the report posted in 2010 and this link for the latest report on these supplements.