Zika Virus Update: Scientists Hope to Inject Volunteers with Virus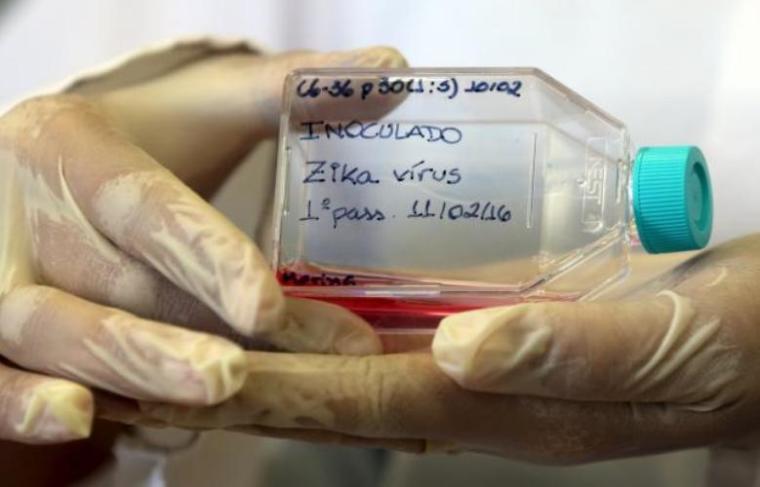 Scientists are hoping to inject the Zika virus directly into volunteers in a bid to understand better how the pathogens work and come up with an effective vaccine.
Researchers at the National Institute of Allergy and Infectious Diseases (NIAID) in Maryland are working to come up with DNA-based vaccines against the Zika virus. They are currently conducting animal tests and could later on proceed to human tests, according to NPR.
So far, there have been 107 reported cases of Zika virus in the United States, and 40 cases acquired locally. There are also 35 in Puerto Rico, four in American Samoa, and one in the U.S. Virgin Islands. Plus, there are another 117 undiagnosed cases in Puerto Rico, CNN reports.
In addition, there are nine cases of pregnant women who were diagnosed after travelling to areas infected by the pathogen, the CDC said. Because of the increase in the number of cases, health authorities are racing to come up with a treatment or a vaccine that will help curb the spread of the virus.
NIAID virologist Wing-Pui Kong said they are testing the vaccines in animals to help them select the best formula. If the results are good, they could conduct initial safety testing in humans and prove that the vaccine will be an effective defense against the Zika virus, the report relays.
However, NIAID deputy director Dr. Barney Graham explained that it would take decades to come up with a vaccine for a virus like Zika. Although the modern technology could expedite the process, they cannot really be distributed to the public until after they have proven that it is in indeed effective. Doing so would involve large field trials that take up a lot of time.
Graham says the best thing to do would be to inject a candidate vaccine into a volunteer, and then inject the Zika virus into them. This way, they would be able to get quick answers. He cautioned, however, that the volunteers have to be young people who are not going to get pregnant.
As of now, there is still no available vaccine against the Zika virus. The Food and Drugs Administration has allowed the emergency use of the Zika MAC-ELISA, a new CDC test that can determine if a person has been infected with the pathogen. The said test is to be used for people who have exhibited symptoms of the Zika virus and have traveled to affected areas.