5 'gruesome and unethical' abortion clinic practices for disposing of aborted baby body parts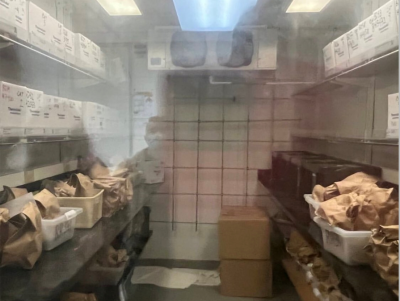 University of Washington maintains tissue repositories 
A 2020 report published in Issues in Law & Medicine, titled "Human Fetal Tissue from Elective Abortions in Research and Medicine: Science, Ethics, and the Law," highlighted concerns about the University of Washington's tissue repositories.
The Human Fetal Tissue Repository at the Albert Einstein College of Medicine and the Birth Defects Research Laboratory is the largest provider of fetal remains and is funded by the National Institutes of Health. 
The document cites multiple reports indicating that researchers are allowed to make a request with a tissue procurement organization for a specific "tissue type and gestational age." A 2016 U.S. House of Representatives Energy & Commerce Committee report revealed that UW received fetal tissue from "over a dozen clinics" in the preceding five years and charged recipients "a flat fee of $200 regardless of the nature of the tissue researched."
On March 9, pro-life activists from Progressive Anti-Abortion Uprising, Survivors of the Abortion Holocaust, Pro-Life San Francisco, and Rehumanize International obtained a photograph of the walk-in freezer with aborted body parts at the Birth Defects Laboratory. The pro-life leaders demanded transparency to determine whether UW is engaged in practices leading to violation of the Born Alive Infant Protection Act or other criminal activities. 
UW did not respond to such allegations in a March statement to CP and maintained that the freezer is part of the "regulatory steps" it must take before cremation.