Civil War origins, turkey-less first meal: 7 interesting facts about Thanksgiving
Thanksgiving celebrations that predate Plymouth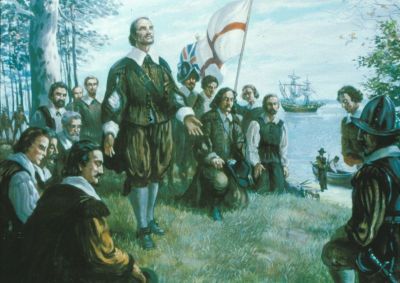 Overall, Americans tend to think of the 1621 meal shared between the Pilgrims and the Wampanoag tribe at the Plymouth settlement in Massachusetts to be the "first Thanksgiving."
However, other locations in what is now the United States have staked claim to being the real first Thanksgiving in American history, having predated the Plymouth gathering.
This includes St. Augustine, Florida, which in 1565 featured a mass, a celebratory feast, and a treaty brokered between the Spanish colonists and local Native Americans.
Another, which took place in 1619 at Berkeley Plantation in Virginia, involved Captain John Woodlief and 35 settlers arriving from Bristol, England, and a celebration to thank God for their safe journey.