Civil War origins, turkey-less first meal: 7 interesting facts about Thanksgiving
Traditional Thanksgiving food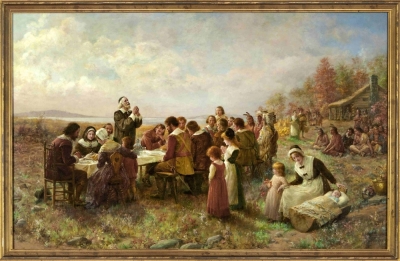 Traditional cuisine for the modern Thanksgiving meal involves turkey as the main course, with cranberry sauce, stuffing, mashed potatoes and pumpkin pie.
However, the Pilgrim feast at Plymouth Rock did not showcase this menu, as contemporary accounts of the 1621 meal list venison and fowl, but no confirmed turkey.
"Culinary historians speculate that the deer was roasted on a spit over a smoldering fire and that the colonists might have used some of the venison to whip up a hearty stew," noted History.com.
"Local vegetables that likely appeared on the table include onions, beans, lettuce, spinach, cabbage, carrots and perhaps peas."