Bob Dole: 5 interesting facts about World War II veteran, longtime US senator from Kansas
Badly wounded while serving in World War II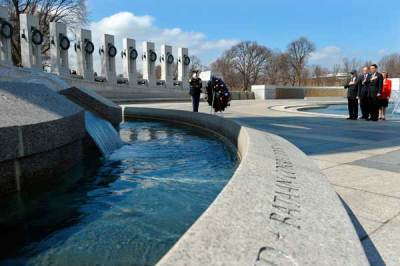 Dole dropped out of the University of Kansas to serve during World War II, enlisting in the U.S. Army in 1942 and becoming a platoon leader who fought in Italy.
In April 1945, weeks before the war in Europe came to an end, Dole was severely wounded in fighting that took place near Bologna, and spent four years in rehabilitation.
"There are differing accounts, but there was some sort of explosion — a machine gun, or a mortar that was thrown — and his body was riddled with shrapnel," explained Audrey Coleman of the Dole Institute of Politics in Lawrence, Kansas, in an interview with Stars and Stripes. "He was left for dead, essentially."
Dole never fully recovered from his injuries, which included permanent damage to his right arm and chronic numbness in some of the fingers of his left hand.