Bob Dole: 5 interesting facts about World War II veteran, longtime US senator from Kansas
Defeated an abortion provider in a 1974 election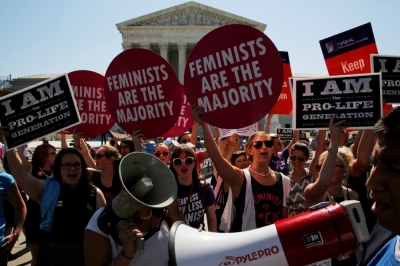 Dole served in the U.S. House from 1961 to 1969 and the U.S. Senate from 1969 to 1996, when he resigned from the upper chamber of Congress to run for president on the Republican Party ticket.
In 1974, Dole faced a tough re-election challenge from his opponent, Dr. William R. Roy, a two-term Democratic member of the House.
A professional obstetrician who had delivered approximately 5,000 babies, Roy had also performed abortions, reportedly to save the life of the mothers.
Although Roy performed abortions before Roe v. Wade, they were legal under Kansas law. Roy was also known for having argued in favor of legalizing first-trimester abortions.
The New York Times reported that during the 1974 campaign, Dole successfully used Roy's push to expand legal abortion against him, garnering extensive support from pro-life activists.