America Needs Revival but It Must Start With Me
The gospel can open the door to revival when repentance is the forerunner.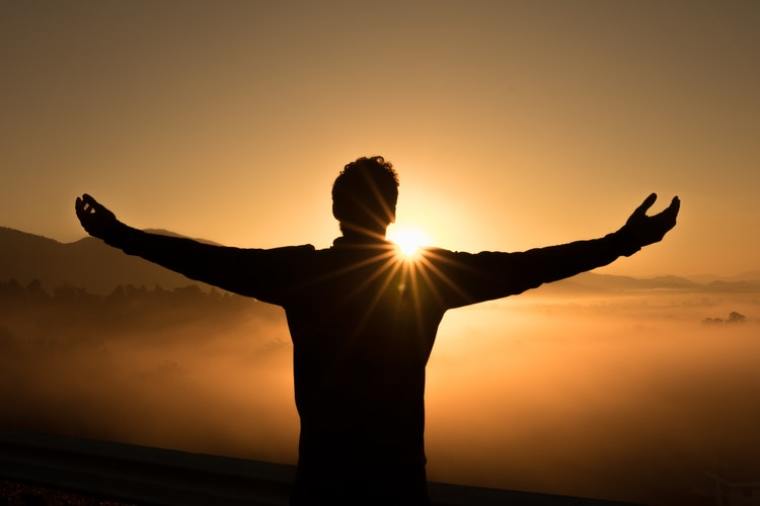 I'll be honest with you: I can be quick to say, "That person needs Jesus." Truthfully, I need Jesus just as much (if not more sometimes) than when I make unhealthy comments like that. Yes, I'm a pastor. Yes, I love Jesus. But I'm far from perfect and if your pastor never admits where they struggle or fall short then, to me, that's a red flag.
I face temptations like anyone else. And every other pastor in the world does too. Recently, I've come to realize that instead of constantly praying for revival "in other people" I need to first be praying for revival within myself.
Recently, the 2018 Okeechobee Music and Arts Festival kicked off and with it comes an influx of more than thirty thousand people to our small little town in South Florida. So many are quick to judge rather than quick to love. I'm guilty too. When the first OMF happened a few years back, I was quick to judge. Wal-Mart was packed and sold out of many items. I, along with many other locals, were judgmental and angry because our norm was interrupted.
The gospel doesn't wait for you to adjust to a new norm to share the gospel with someone different than you. No, the gospel is meant for all people, all over the world. That includes many different types of people. That doesn't mean the gospel message endorses certain lifestyles.
We can love people, no matter who they are or where they came from, and honor God. We can share the gospel with someone different than us without agreeing with their lifestyle. We can befriend an atheist, a Muslim, a Buddhist without agreeing with what they believe. Truly loving people is loving people as God commands us to in John 13:34 and Matthew 4:43-47:
"I give you a new command: Love one another. Just as I have loved you, you are also to love one another." - John 13:34
43 "You have heard that it was said, Love your neighbor and hate your enemy. 44 But I tell you, love your enemies and pray for those who persecute you, 45 so that you may be children of your Father in heaven. For he causes his sun to rise on the evil and the good, and sends rain on the righteous and the unrighteous.46 For if you love those who love you, what reward will you have? Don't even the tax collectors do the same? 47 And if you greet only your brothers and sisters, what are you doing out of the ordinary? Don't even the Gentiles do the same?" - Matthew 5:43-48
When you read the Scriptures it's evident that we are to love people. All people. How can revival come if we don't love? How can revival come if we don't hit the floor on our knees crying out to God? How can revival come if there is no repentance? I believe the key to God opening the floodgate of heaven on us is repentance. Have you been unloving? Repent. Do you have any unforgiveness? Repent. Do you have any known unconfessed sin in your life? Repent. God will never turn away from a repentant heart. Psalms 51:17b says:
You will not despise a broken and humbled heart, God.
I'm in the middle of a 40 day prayer challenge that Mark Batterson—the Lead Pastor of National Community Church in Washington, D.C.—is leading and part of the challenge is to read Draw the Circle (a spin-off of Batterson's book The Circle Maker). There's a challenge for each of the 40 days. As I've read through it thus far I've been both challenged and encouraged more than ever before that praying for revival must begin with myself. Draw a circle around yourself and ask God to first bring revival within that circle. That's what I've learned from Mark Batterson. And I believe it's not only worth trying but it also works. It's amazing to see all God will do when you get yourself out of the way, deal with your sin, and fully trust His every move.
I've given up some things during this prayer fast, because I want to see God work in and through me. I am not going to go into specifics, because that's not important for everyone to know. That's between God and I. What is important is when praying for revival we must have the attitude that it must begin with us (with you, with me). As we near Easter and the end of the 40 days of prayer, I am already planning my next one!
In the last several weeks I have seen God do "above and beyond all that"1 I asked for or even imagined. I am an imperfect person following a perfect Savior and am thankful that God is able to do more than I can think or even ask for. He knows our deepest longings and are greatest fears and everything in between! How cool is it that when we put our faith and trust in Jesus Christ as our Lord and Savior, when we confess our sins to Him and ask for forgiveness, that He is so gracious and good to not only forgive us but also empower us to live in such a way that challenges and changes lives of those around us? To me, that's pretty cool! Lives that are truly transformed—lives that have stepped from death into life—that's the beauty and power of the gospel. And the gospel can open the door to revival when repentance is the forerunner. How can we expect God to pour out His Spirit on an unrepentant generation? How can we expect God to heal anyone, change hearts, or do the miraculous if there is first no humbled heart?
Let it begin with us (with you and me). And let's get serious about praying for revival. Let's stop just talking about it and get serious about praying for it to break out! Recently, about nine of us began gathering at noon on a Tuesday to pray for revival. We've only had one meeting so far, but that first meeting was nothing short of powerful. When God's people get together, get serious, and pray you can expect God to show up and show off!
Lord, bring revival.
This article first appeared on AaronJosephHall.com
End Notes:
See Ephesians 3:20-21 CSB
Unless otherwise noted, all Scripture quotations marked CSB are taken from the Christian Standard Bible®, Copyright © 2017 by Holman Bible Publishers. Used by permission. Christian Standard Bible® and CSB® are federally registered trademarks of Holman Bible Publishers.
Aaron Hall serves as the youth pastor at More 2 Life Ministries (
More2Life.tv
) in Okeechobee, Florida, where he lives with his wife Sarah and son Oliver. Aaron has a passion for reaching students with the gospel, teaching, writing, and equipping the church with helpful resources that edify. His heart is to make Jesus famous and point others to the only One who can save us from our sin. He's spoken at Younified (which is an annual youth rally in Okeechobee County attracting more than 500 students) and at c20 (which is a ministry of Grace Bible Church in Sebring, Florida geared toward those in their twenties and college). You can follow his personal blog here:
AaronJosephHall.com
 or connect with him on
Facebook
.