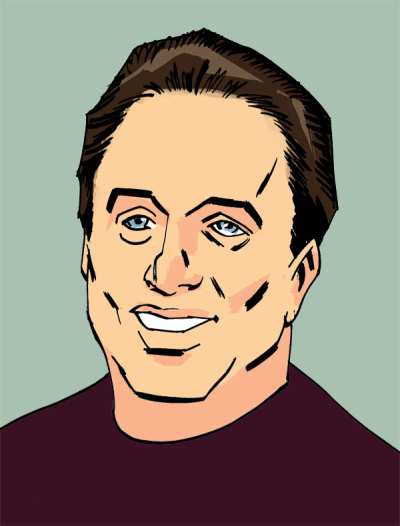 Do you find it difficult to view Scripture as the infallible Word of God rather than the personal opinion of man? Do you struggle to accept the fact that the Bible is true and completely trustworthy? If so, you are likely the victim of Bible-bashing. Sadly, many people have been hoodwinked by critics who present false information about Scripture.
Victims of Bible-bashing are at a huge disadvantage when it comes to grasping the spiritual dynamics all around them. Attempting to discern the truth about God and salvation is next to impossible if you believe the Bible is a flawed document. The alternative of course is to accept this simple fact: "All Scripture is God-breathed." (2 Tim. 3:16)
The decision about whether or not to trust God's Word is up to you. The Lord won't force you to accept this beautiful compilation of 66 books written by 40 authors over a period of 1500 years. And all of it points to Jesus Christ as the promised Messiah and the author of salvation for everyone who receives Him by faith. (see "Is the Bible Reliable?")
Isaac Newton said, "I have a fundamental belief in the Bible as the Word of God, written by those who were inspired. I study the Bible daily." In addition to being one of the most influential scientists of all time, Newton also understood that the Word of God transcends science because science is incapable of providing you with eternal salvation. While science is definitely a blessing from our Creator, it is far below theology in the grand scheme of things. Science cannot tell you how your sins can be forgiven or how you can be reconciled to God.
Victims of Bible-bashing typically turn to science hoping to satisfy their deepest longings, as if scientific evidence is somehow going to provide them with all the answers necessary for life, death, and the grave. Some of these victims even fall prey to the philosophy of scientism, which is the belief that science tells us everything there is to know concerning truth and reality. (The New Atlantis published an interesting article in 2012 entitled, "The Folly of Scientism.")
If you make the decision to underestimate the significance of the Bible, it is only natural to try to fill the void with something else. And many choose to make science the king of their soul. Sadly, science has a very poor track record of keeping anyone out of hell and delivering their immortal soul into the perfection of paradise. In fact, there is not one soul in heaven today who was brought there by scientific knowledge or reliance upon science. Only the cross of Christ and the blood of Jesus have that kind of power. Science is clearly unable to provide you with supernatural power, divine revelation, and the forgiveness of your sins.
So that brings us back to the Bible. If you have fallen into a pit created by Bible-bashers, you can either choose to remain a victim or you can become a believer. Peter was one of the Lord's apostles who went on to be martyred for his faith after personally spending time with the risen Christ. Peter wrote, "Above all, you must understand that no prophecy of Scripture came about by the prophet's own interpretation. For prophecy never had it origin in the will of man, but men spoke from God as they were carried along by the Holy Spirit." (2 Peter 1:20,21)
God gave you free will when He created you. This means that among other things you get to choose how to view the Bible. And the testimony of millions of believers over the centuries is that they were transformed after accepting the Bible as the Word of God rather than the opinion of men. The source of Scripture is God. Men were merely the instruments who delivered the message as it was given to them by God. Does it require faith to accept this fact? Sure, just like it takes faith to believe the false accusations of those who bash the Bible.
Either way you are going to live by faith. So who will you choose to trust as you move into the next stage of your earthly life? The Bible-bashers, or the God who loved you so much He sent His only Son to pay for your sins on the cross? And as if that was not enough, God even sent His children a love letter from heaven in that beautiful compilation of 66 books written by 40 authors over a period of 1500 years. (see "Why Trust the Bible?")
Do those who bash the Bible care about the welfare of your immortal soul? Do they care whether or not you find peace with God through faith in Jesus Christ? Will any of them be there by your side to assist you when you stand before God one day to give an account of your life on earth? And yet some Bible-bashers seem terribly driven to belittle the one book that can deliver your soul from sin to grace, hell to heaven, and unbelief to faith?
Try taking a step back. Consider why you believe what it is you believe. And then ask yourself: Would God have any reason to lie to me about His nature, His Word, and His plan of salvation? And would God, if He is indeed loving and kind, want to communicate His love for me through some sort of divine revelation? If so, would He be capable of getting His Word to me without the message getting altered by men along the way? Or do men have the power and ability to thwart God's purposes and prevent God's love letter from reaching a lost and dying world?
When you stand before God on Judgment Day, you will see why the message of the Bible is by far the most relevant and critical communication ever given by anyone, anywhere, and at any time. Just as the Bible transcends science, God transcends our finite and limited thinking. You and I are not all-powerful or all-knowing. The sooner we come to terms with this fact, the closer we get to accepting God's Word with the faith of a child. That is, the faith quick to receive and believe the message of eternal redemption in God's love letter to His children.
If you have been led astray by false information about the Bible, you can make the decision today that you will no longer be a victim of Bible-bashing. So will you take this step of faith and begin to take God's Word seriously, or will the Bible-bashers have the final word on the destiny of your soul?
Dan Delzell is the pastor of
Wellspring Church
in Papillion, Neb. He is a regular contributor to The Christian Post.