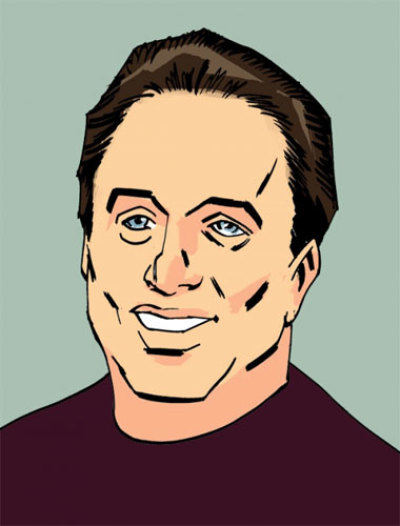 After nearly a century on earth, Billy Graham has finally arrived home in heaven. I wonder how many people in paradise have already told him, "Billy, I came to know the Lord when I heard you preach the Gospel."
Billy preached for nearly 60 years at over 400 evangelistic crusades in 185 countries, and the Holy Spirit brought people into an everlasting relationship with Jesus Christ. They came by the droves to hear this gifted and faithful evangelist from North Carolina. It is estimated that Billy preached in person to over 100 million people.
An evangelist proclaims the "evangel," or the "good news" of the Gospel. Simply put, "God so loved the world that He gave His one and only Son, that whoever believes in Him will not perish but have everlasting life." (John 3:16)
Billy Graham often said, "From the cross God declares, 'I love you.'" Billy led throngs of people to the cross to receive the free gift of salvation. (Eph. 2:8,9) One after the other responded to the invitation to become a Christian by trusting Jesus Christ as Savior. (John 1:12,13)
That's not to say this evangelist converted anyone. Billy described the miracle of conversion: "God has given us His Word, and the power of the Holy Spirit can take it and bring regeneration - spiritual rebirth - to us." "Regeneration is not the work of the evangelist; it is the work of God's Spirit."
No wonder Billy used to say there are three keys to a successful evangelistic crusade: 1) Prayer; 2) Prayer; 3) Prayer. After all, apart from the Holy Spirit's power, no one would ever get converted. (John 3:8; 1 Cor. 12:3)
Billy Graham's good news was actually God's good news long before Billy ever began preaching it. The Gospel message has changed the lives of people all over the world, including my brother-in-law who was converted through a televised message Billy preached decades ago. Greg has walked closely with the Lord ever since, as have so many others who came forward at a Billy Graham Crusade in response to the Gospel.
Most of the good news we receive here on earth has an expiration date on it, but that is not the case with the Gospel. God's good news is timeless, as Billy explained in this two-minute clip from a message he preached in San Diego in 1976.
Perhaps you feel like you are running out of time to accomplish all of your goals in life. If so, just realize that no one ever feels that way in heaven. Billy Graham's earthly body eventually wore out, but man's soul never expires because it is immortal.
And as wonderful as immortality in heaven is going to be for all believers, there is not only quantity in paradise but also quality. Heaven is a place (John 14:1-4) that provides complete fulfillment, perfect satisfaction, never-ending peace, and unlimited joy. And it all takes place in an atmosphere of worship and praise that is literally out of this world.
The good news of the Gospel reveals that you can live forever in heaven because of what Jesus Christ did for you on the cross. He paid for your sins. He opened the door to heaven. And He made a way for you to escape sin and death forever. (Romans 8:2)
What do you say my friend? Would you like to go to heaven? Would you like your sins to be forgiven?
Don't let this day slip by without coming to the cross of Christ, and believing that Jesus paid for all of your sins right then and there 2000 years ago. (1 Peter 3:18) When Jesus said, "It is finished," (Joh 19:30) the price for your sins and mine had been fully paid. But if you refuse to repent of your sin and receive Christ as Savior, you will miss out out on what Billy Graham is experiencing at this very moment.
Dwight L. Moody went home to heaven about 20 years before Billy Graham was born. Moody was the most famous evangelist of the 19th century, just as Billy Graham carried that torch for the 20th century.
It was Moody who said,
"Some day you will read in the papers that D.L. Moody, of East Northfield, is dead. Don't you believe a word of it! At that moment I shall be more alive than I am now, I shall have gone up higher, that is all; out of this old clay tenement into a house that is immortal - a body that death cannot touch; that sin cannot taint; a body fashioned like unto His glorious body."
D.L. Moody has been enjoying paradise for nearly 120 years now, and Billy Graham for the past week. You too can embrace the timeless good news of the Gospel and have your name written in "heaven's reservation book."
Where will you be 100 years from now? You may be surprised to learn that "you have already entered eternity." And this explains in part how God answers millions of prayers at the same time.
Billy Graham has entered God's eternal kingdom in heaven, and yet today's technology preserves Billy's audio and video messages online. The "evangel" he proclaimed never loses its relevance and power.
The apostle Paul wrote, "I am not ashamed of the Gospel, because it is the power of God for the salvation of everyone who believes." (Romans 1:16) Billy made it very clear in his preaching that man must be born again (John 3:3-7); he must be converted. (Acts 2:41)
It's no surprise Billy chose these words of Jesus to be on his grave marker: "I am the way and the truth and the life. No one comes to the Father except through me." (John 14:6)
Billy knew it; Billy preached it, and the good news of the Gospel will become good for you the moment you repent of your sins and believe it! (Mark 1:15)
Dan Delzell is the pastor of
Wellspring Church
in Papillion, Neb. He is a regular contributor to The Christian Post.