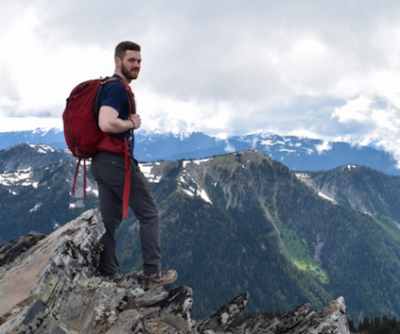 As an entrepreneur, building and managing a hiking tour operation, my son's days are long and the pressure is continuous. Right now every minute counts and he avoids interruptions in order to focus. But this happened:
"I'm busy every day. Always stressed, in a rush. Well, early Tuesday morning, I saw a gentleman with a cane standing outside the gate of my office building. It's a typical sighting as the VA office is across the hall from me. I asked if I could help him, and he mentioned he was going to the VA.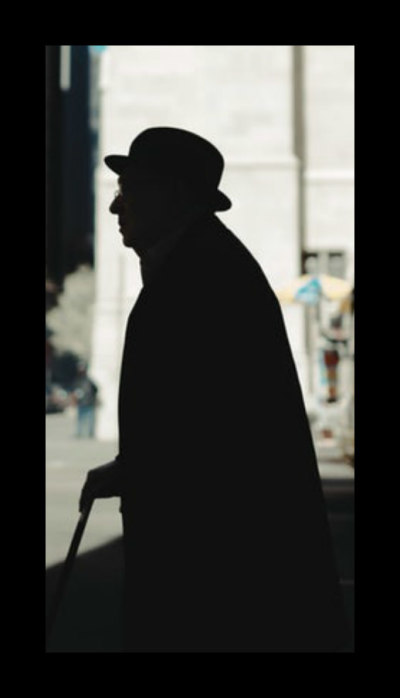 I walked down the hall to double check their hours, but it is 10-4 Mon - Wed. He was a very kind gentleman and he asked if I had an extra chair, so I opened my office and had him sit inside with me to wait. I started making coffee and was chatting with him. The millennial in me told me to get to work, but the core of my heart and sense that Christ was telling me to slow down for a second and take time to chat with this gentleman who'd served our country.
We got to talking. He's a former business owner and worked for the Dept. of the Interior before retiring. He was in charge of the Dungeness Spit Wildlife refuge and the San Juan Islands. Long story short, I'm always left impressed with the two generations ahead of me. Always well spoken, professional, courteous, and insightful. It's the America we need most right now, calculated, kind, hard-working, and patriotic.
For my generation, if you can't slow down to appreciate those who walked the path ahead of you, you'll miss out on the wisdom to be shared."
I needed this reminder. Sometimes I wear a Do Not Disturb sign on my face and miss the chance to connect to others.
But slow-downs can have a purpose—whether it be for some wisdom or just a chance to be kind.
Karen Farris served in the crisis pregnancy ministry — traveling thousands of miles and speaking to over 10,000 students about their life choices — for nearly a dozen years. She became a grant writer and helps find resources for projects that serve those in poverty, mainly children. She's been a blogger since 2010 — 
Friday Tidings
 — sharing stories of faith, life, and purpose to give hope in a hurting world.